Mahaffey's Beginning in 1924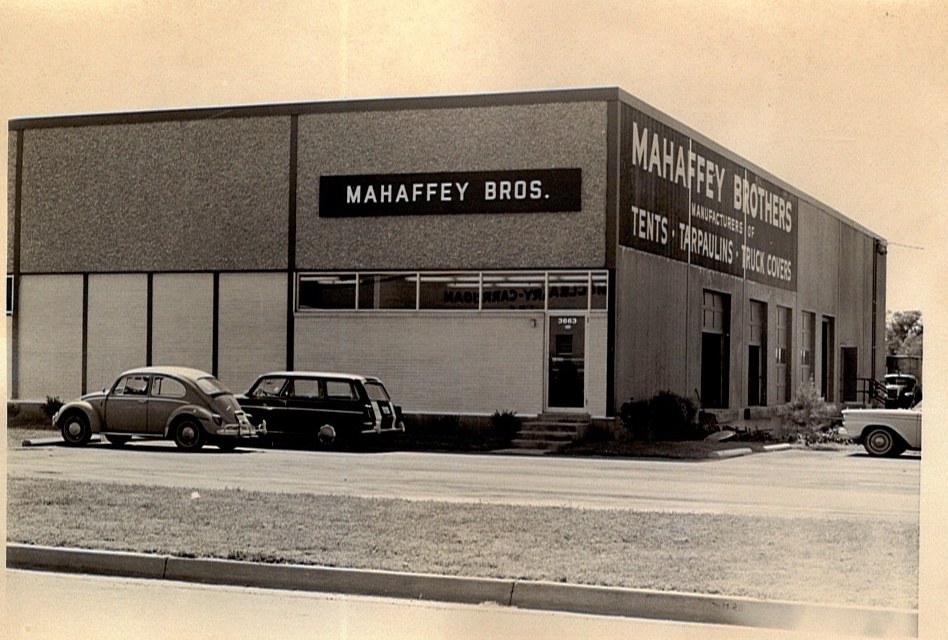 Sunbelt Rentals, formerly known as Mahaffey Fabric Structures, has celebrated nearly 100 successful years of serving local, national and international clients.
In 1924, brothers Owen, Gene and Earl Mahaffey began making canvas tarpaulins, awnings and cotton pick sacks.
When a request came in 1929 for a tent, they obliged, only to have their client fail to pick it up. It remained unused until they received a call from the Tri-State Fair (now known as the Mid-South Fair). That call resulted in their first tent rental and the next phase of the business was formed.
In 1972, William F. Pretsch purchased the company from the Mahaffey family when the owner, Eldred "Red" Mahaffey, died in a private airplane accident. Pretsch immediately saw the benefits of the new clearspan structures he had seen in Europe and was the first to introduce them to the American market in 1982.
Their popularity was immediate and the company made the natural segue from tents to the large clearspan fabric structures that Sunbelt Rentals is well known for today.
Clearly established as leaders in the market, Sunbelt Rentals enjoyed tackling customer problems with revolutionary ideas. For example, the problems with traditional fabric walls were security issues, humid weather and too many bugs; Sunbelt Rentals designed special hard walls for the structures, which solved those issues. Today, Sunbelt Rentals' competitors are flattering us by mimicking the hard wall approach.
Sunbelt Rentals currently serves customers throughout North America, Mexico, the Caribbean and beyond, installing as many as 400+ fabric structures in a typical year. When size is a factor, Sunbelt Rentals offers the largest rental structure in North America, 164′ wide x 300′ long, or large enough to cover a football field. We'd be happy to learn more about your needs.