Temporary COVID-19 Vaccination Facilities: An essential part of your vaccine distribution plan.
24/7 RESPONSE | IMMEDIATE AVAILABILITY | DISPATCH IN AS LITTLE AS 2 HOURS
If you need to ramp up community vaccination capacity, Sunbelt Rentals can help you do it fast! Our customizable
drive-thru vaccination tents and temporary buildings are immediately available — equipped with climate-controlled storage, administration space and critical amenities like water service and wash stations to enable your medical teams to serve patients in a clean and accessible environment.
With just one phone call, our experienced project managers and installation crews will take care of the structure planning and set-up for you, with expert attention to safety and logistic details.
Sunbelt Rentals has flexible leasing options that will help you plan for the specific timeframe needed. When your COVID-19 vaccine distribution is complete, our crews return and decommission the struct
ures
for you.
That

'

s our turnkey emergency service promise.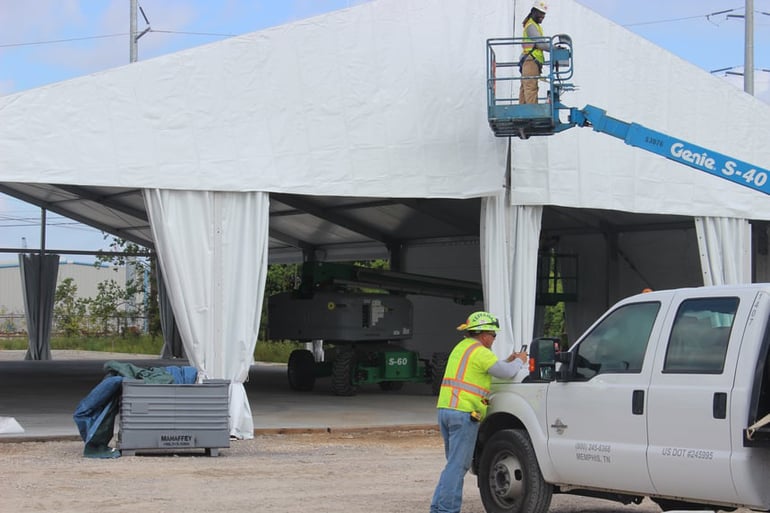 Sunbelt Rentals COVID-19 Vaccine Distribution Solutions:
Durable, Turnkey Fabric Structures
Drive-Through Stations
Climate-Controlled Vaccine Storage Areas
Disinfection Facilities
Food Service Lunch and Break Tents
Weather-Resistant Structures for any Climate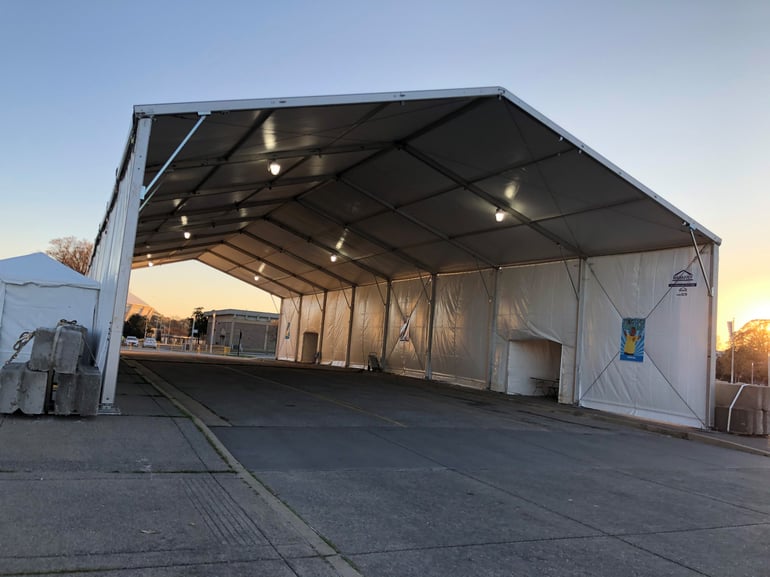 Your custom vaccine drive-through tent or temporary building is ready for immediate dispatch. Call our expert team today!
*GSA Approval means that Sunbelt Rentals is approved to sell to the United States Government through the U.S. General Services Administration (GSA). This ensures the quality of products and services.