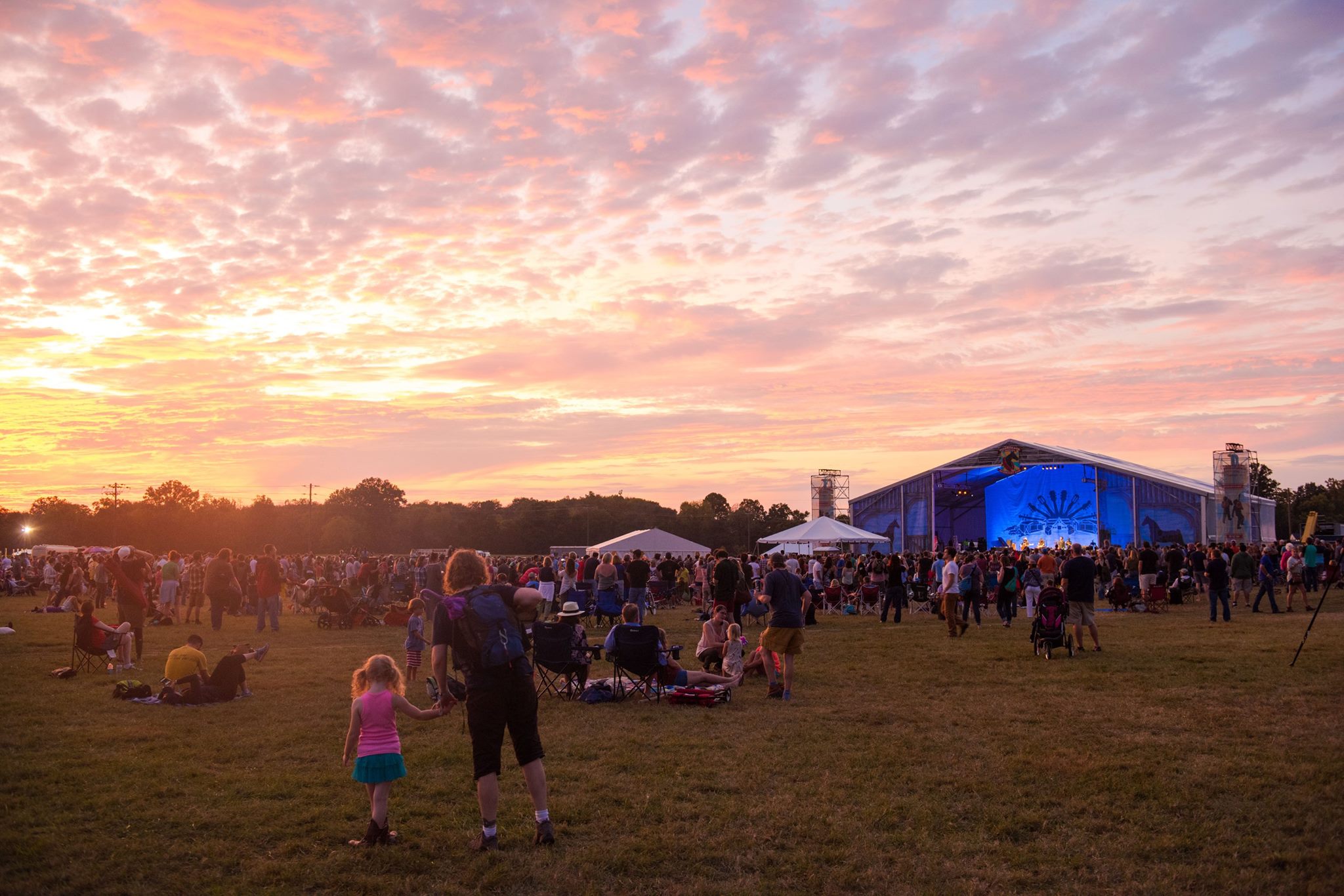 Large outdoor festivals have been a part of our culture for centuries. We have the ancient Greeks to thank for the first music festivals and today's music fans to thank for their continuing popularity. Early counterculture festivals were all about peace, love, rock 'n roll and being unmercifully exposed to the elements while listening to your favorite bands. Think Woodstock.
Luckily, the times have changed! Today, state-of-the-art technology, modern festival producers and the incorporation of professional partners have turned the festival experience into a sleek, sophisticated, profitable happening. Modern events offer not only an outlet for music and art lovers, they also promise festival goers luxuries their fore-fans could have only dreamed about. Contemporary audiences consist of people from every walk of life, different levels of income and multi-generational age groups. All come with tremendous expectations for their festival investment.
One popular annual outdoor music festival was gearing up for a fun-filled, sun-soaked time at their usual venue, and they were ready to begin planning. Every year, the festival started at ground zero. With the intricacies and insider knowledge required to raise an entire festival, the owners knew they needed to get a professional vendor involved early. As return customers of Sunbelt Rentals, they contacted us with one overall request: make the festival bigger and better than ever! Sunbelt Rentals was up to the challenge.
The Challenge
The greatest challenge for the owners was the overall goal to create a Shangri La experience for the audience that would last from the moment they arrived until they departed. The festival was happening over an extended weekend, and expectations were higher than ever regarding luxuries for the fans and for sustaining the party mood. Atmosphere, extravagance and vibe were all important aspects the client needed Sunbelt Rentals to help develop, design and create. A splendid VIP area for viewing and lounging was the pinnacle of luxury on the request list.
More structures than ever were required for this year's event--over 200!
This included many different types and sizes of Sunbelt Rentals products with purposes ranging from food and beverage to performance, interactive experiences and luxury VIP areas. Planning was paramount.
The site was a public area, and this meant installation would need to take place in phases over a couple of weeks. The site would have to completely be blocked off from public access, and installation would need to be planned around any unforeseen obstacles. Additionally, the festival would need maintenance support onsite all weekend.
The client's needs included a structure that:
Could be constructed safely over a sandy terrain
Incorporated custom temporary structures of different sizes and styles
Included amenities, carpeting and decking
Included multi-level VIP structure
Included on-site maintenance team
The Solution
The Sunbelt Rentals solution included 200 custom fabric structures that would cover 140,000 sq. feet. A variety of amenities and design factors were employed, as each structure had its own unique requirements. Our expert design and engineering teams, along with our full inventory of products and accessories, ensured we were able to work efficiently to meet every need.
Sunbelt Rentals' team of installers and project managers brought the professionalism and project management excellence the client needed for the job. Planning started six months before the event, and our project leads made frequent site visits and phone calls throughout the process. Our maintenance crew was also on-site during the festival to quickly address any issues during the event.
Additionally, Sunbelt Rentals had the in-house design chops necessary to come up with a beautifully designed double-decker VIP structure. The second level featured a viewing deck, nine private cabana suites, and premium lounging areas.
Sunbelt Rentals' Solution included the following features.
140,000 sq. feet of structures
Expo deck flooring
Carpeting
Expert project managers, designers and an expert installation team
The team installed the temporary structures in three phases. Each phase followed a protocol regarding the gradual restriction of the public to the site. The final phase required the site to be closed to the public completely.
The Sunbelt Rentals team worked seamlessly within the necessary phases and successfully laid out the entire festival according to the sitemap over a period of two-and-a-half weeks.
The Result
The result of the festival installation was a thrilling experience for all involved.
The owners' expectations of creating the perfect environment for music, art and embracing festival life was realized. The Double-Decker VIP area was a massive hit and provided the exclusive experience guests expected.
The Takeaways
Music festivals are lucrative opportunities on many levels—for artists, vendors, promoters and more—but, they are also beasts to produce! Just as festivals have changed over the years, so has what event organizers have come to expect from fabric structure providers. In addition to delivering and installing structures, a reputable turnkey vendor can partner with you to design and execute a world-class event.
Work with an experienced vendor you can trust, and involve them early in the process.
Sunbelt Rentals can help you make your upcoming music festival experience stress-free, smooth and memorable. Our professionals offer turnkey temporary structure services-from project management to design, installation and more—we take care of bringing that big event to life while you focus on filling the seats.
Want to learn more about how we can help you with your next spectacular event? Contact us today to get started.