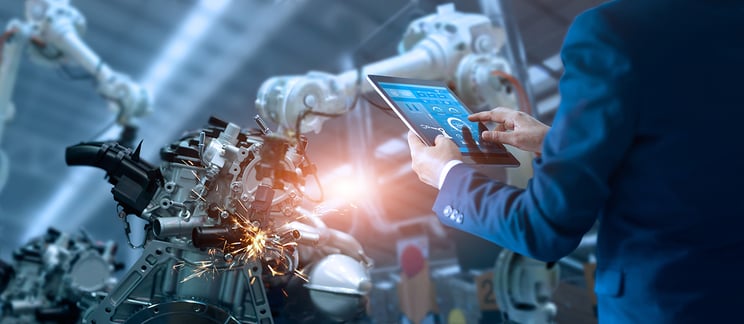 When one of the world's largest mechanical engineering firms began plans to install a manufacturing assembly line at a new facility, it needed a temporary warehouse structure built on-site to protect its equipment and materials as they were delivered to the job site.
With less than a month to organize, ship, install, and complete the structure and all of its amenities, Sunbelt Rentals teams got right to work.
The Challenge
The client was up against a tight timeline so it had arranged to have all project materials and equipment delivered to the job site in advance to be available on a just-in-time basis. The materials were on the way. However, the job site was located in an extreme climate prone to strong winds, sand, dust and other corrosive particles, and intermittent rain. It was essential that the client kept all materials protected from these elements to mitigate damage or contamination and prevent loss of time cleaning components. They needed a durable temporary warehouse, fast.
The structure required fully enclosed sides, customized to easily receive and unload large shipments, and needed to be outfitted with lighting throughout.

The client's structure needed:



Fast installation
in less than a week




Withstand the region's harsh weather conditions




Customizable size to fit the location's foundation




Fit large materials and tools for assembly line construction


Cargo doors for delivery unloading


Quality indoor lighting for employee visibility

The Solution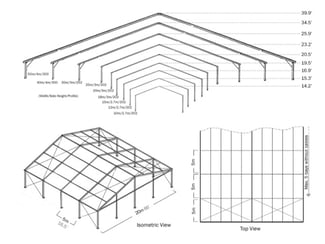 The Sunbelt Rentals team examined the job site specifications and selected the Super Series™ structure to customize the client's temporary warehouse. The Super Series™ is constructed with modular, aluminum frames making it customizable to any size requirement. Its full-enclosure, heavy-duty fabric is suitable for extreme weather conditions and can withstand heavy winds.
Sunbelt Rentals customized the structure 65 feet wide by 115 feet long with 13-foot-tall walls creating nearly 7,500 square feet of enclosed storage. To accommodate the client's materials and equipment deliveries, a 16-foot-tall Sunbelt Rentals Magnetic Cargo Door was installed on one end, and personnel doors were added at two access points. LED lighting was also added throughout. The entire structure was installed in just three days, meeting the client's strict timeline and ensuring the protection of the materials en route to the job site.
The week following the installation of the structure, the client discovered the temporary warehouse location had been earmarked for another project component due to start in just two months — the newly installed structure would need to be dismantled immediately and moved to a new location on site. No problem! The very same Sunbelt Rentals installation team was managing another project just a few states away, and was immediately dispatched back to the client's site to relocate the structure. The installation team was able to re-install the structure in its new position on the job site within the same week.
How is Sunbelt Rentals able to deliver this level of responsiveness? Sunbelt Rentals employs seventeen full-time, expert field-installation crews. That means clients never have to deal with long install times or complex scheduling. In addition, the Super Series™ structure is specifically designed for quick installation and deconstruction. The hollow aluminum box beams are fitted with an ingenious groove system creating modular components that can be be rapidly installed, added on to, or dismantled and relocated.
7,500 sq. ft. Super Series™ structure
1 16-foot magnetic cargo door
2 personnel doors
LED lighting
Expert project managers, designers and installation team
The Result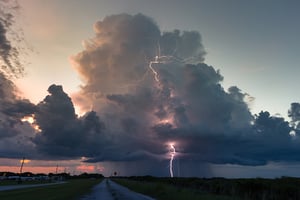 The Sunbelt Rentals team designed the structure to account for the job site needs as well as environmental hazards. For this project the size, layout, wall height, magnetic cargo door and fully enclosed fabric sides provided not only the required space and accessibility to receive and store materials but also protection from the wind, dust and rain.
The additional storage, covered from the elements and placed close to the work area, saved the client the time it would have taken transporting materials from a remote storage facility. Sunbelt Rentals' temporary fabric warehouse solution allowed them to pull materials as needed and to complete the project on schedule and on budget.



The Takeaways
Sunbelt Rentals' heavy-duty fabric structure proved to be the champion for this engineering firm's urgent need — and Sunbelt Rentals' expert full-time field installation crews were uniquely qualified to accommodate the unexpected relocation of the temporary warehouse. It's essential to have a reliable partner with decades of experience in the industry when facing space challenges such as inventory overflow and materials storage. Sunbelt Rentals is that partner.
Sunbelt Rentals has a warehouse full of modular solutions that can be installed and operational in just a few days. When your company has an urgent need for temporary structures and you need a team that can listen to your needs, find a solution, and make it happen in your timeline, Sunbelt Rentals has your back.
Sunbelt Rentals is a partner that will consistently exceed expectations. Call today to speak with an expert project manager.