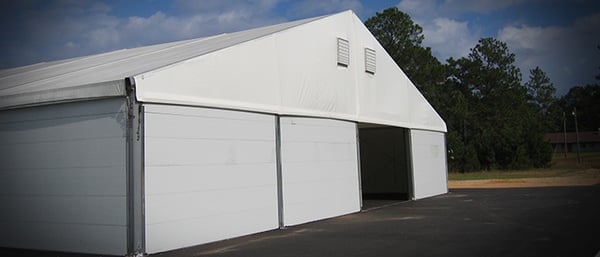 To kick off the construction industry's forecast for the coming year, North America's leading provider of analytics and software-based workflow integration solutions, Dodge Data & Analytics, predicted some promising numbers. In their 2019 Dodge Construction Outlook, they reported that the total U.S. construction starts for 2019 are expected to be around $808 billion. Despite this good news, the challenges U.S. construction companies face in the coming year are daunting. Among them, workforce skillset gaps, rising material prices and the overall logistical nightmare of project timelines and budgets. It's no wonder the air was thick with tension for a well-known construction firm tackling a giant discount retailer's upcoming renovation project.
The multi-billion-dollar discount retailer was embarking on a renovation that included interior and exterior remodeling and updates for all stores nationwide. Knowing how important it was to limit the negative effects on traffic flow, they hired a construction firm specializing in large department store renovations, just like this one.
Because the project had multiple renovations scheduled in rapid succession at four different stores across four cities, the construction team would need to store products and building materials onsite. They needed a partner experienced in both temporary storage solutions and project management, capable of coordinating multiple moving parts and meeting precise deadlines.
Logistics management was a key component, and if not executed properly would damage the reputation for both parties. The temporary structure provider would need to recommend the best solution to meet the contractor's various needs and then successfully mobilize, manage and coordinate the movement of people and supplies to many different locations.
Sunbelt Rentals was chosen based on our portfolio of successful projects and our team's ability to plan highly detailed projects and execute flawlessly.
The Challenge
Time and logistics management were the greatest challenges for the construction company. The retail giant wanted the renovations completed as quickly as possible, so they needed a partner capable of strategic thinking. The temporary warehouse staging area would have to be installed and operational within an exact timeframe, which meant precise coordination with other vendors sharing the same limited outdoor space. Additionally, the temporary tent structure had to be sturdy enough to protect expensive merchandise and construction supplies from the elements and adhere to county codes and safety requirements.
The client's needs included a structure that:
Could handle the county's wind load requirements
Incorporated sturdy design to protect merchandise and materials from the elements
Could be installed quickly over an asphalt parking lot
Had at least 50'ft. x 130'ft. of space to accommodate products or building materials at each location
The Solution
The Sunbelt Rentals team has installed hundreds of industrial fabric tents to serve as temporary warehouse storage solutions, but we were specifically tapped to be a part of this larger solution due to our years of experience in logistics management and our ability to quickly mobilize.
The client requested each multi-purpose temporary structure be installed in areas sharing space with large industrial containers. Additionally, the structures would need to withstand severe weather conditions, and be easily relocated. The overall purpose of our structures was to provide staging for needed racks, raw storage and assembly.
After careful consideration of all the specifications, Sunbelt Rentals proposed our SuperSeries™ industrial tent solution. The SuperSeries™ is a lightweight fabric structure that can be rapidly installed and withstand severe weather conditions, which made it the perfect choice for this project. Learn more about the SuperSeries™ and its ability to be unlimited in length.
Sunbelt Rentals' Solution included the following features.
4 – SuperSeries™ industrial structures in 4 locations
Total coverage of 26,000 sq. feet
Lighting package
Expert project management, designers and installation team
The Result
The Sunbelt Rentals team installed the structures in under two weeks – moving from location to location installing each structure in the evening hours to ensure the safety of customers and crew and eliminate any activity that would disrupt the business.
Overall, the project allowed the large retailer to maintain business as usual and complete the remodels quickly. The client was pleased and asked Sunbelt Rentals to remain a key partner throughout the renovation project in 2019. We're currently planning another multi-site deployment.
The Takeaways
Many industries rely on us to provide business continuity solutions such as temporary shelters, classrooms, living quarters and in this case, a temporary staging and warehouse area to help expedite a massive renovation project. Sunbelt Rentals knows your industry and you can count on us to listen to your needs and make a tailored recommendation for your unique project.
Call one of our expert project managers today to talk about your project. We've got you covered.