In 2016, a large automotive manufacturer planned to expand its current line of products. While this expansion presented a lucrative revenue opportunity, there was one big problem to solve: they needed space, and they needed it fast. The company was already at capacity in the plant, meaning they had no available space to take on the additional project. And adding a permanent structure to the plant wasn't feasible because of the time and cost the build-out would require.
The Solution
The automotive company contacted Mahaffey Fabric Structures to explore a temporary warehouse storage solution that would address their primary needs:
Need 1: Space for storing inventory
Need 2: Space for workers to assemble parts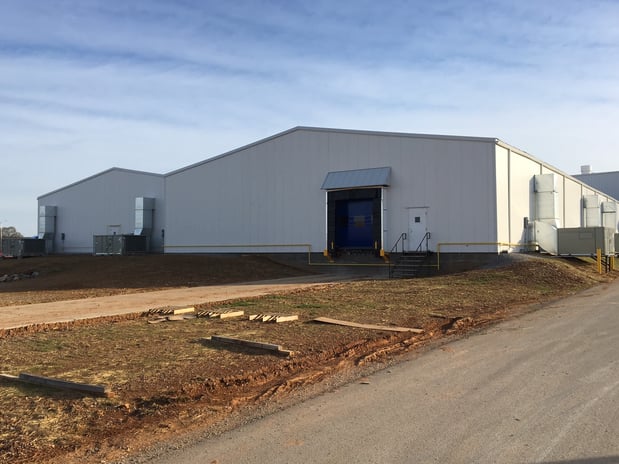 Mahaffey's relentless attention to detail and ability to dig in to understand the customer's needs resulted in a custom solution that hit the mark. The result? Mahaffey designed and built a 23,000 sq. ft. temporary clearspan storage and warehouse facility in eight weeks, exceeding the customer's original expectation for a 12-week delivery. This temporary warehouse connected to the company's existing permanent building, allowing for close proximity to other inventory and production.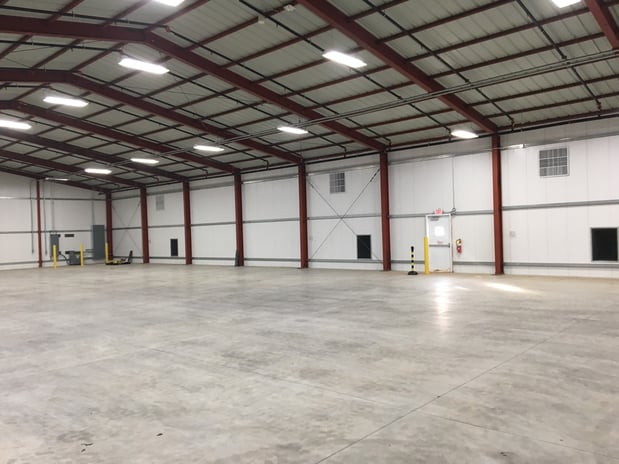 The total solution included the following:
New drainage
Concrete pad
Fire protection system
Internal power distribution
Fully function dock door
LED lighting package
Mahaffey's custom-designed temporary warehouse solution delivered three key outcomes:
The company avoided spending capital on permanent buildings, which maximized the profitability of their new products.
The temporary warehouse was built quickly, allowing the company to pursue their expansion on an aggressive timeframe.
The temporary warehouse facilities were built onsite, allowing company leadership to closely manage this critical product launch.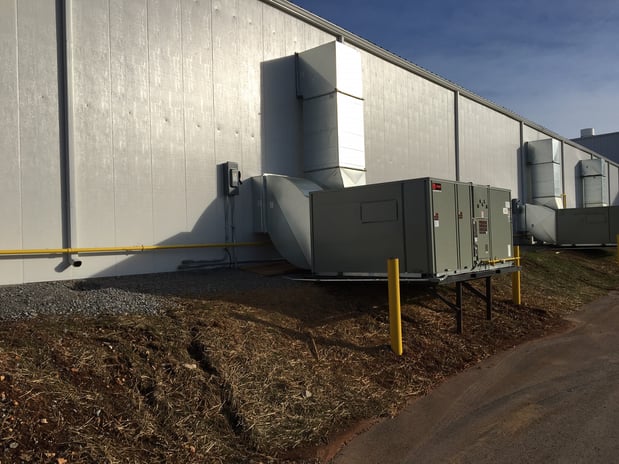 The Takeaway
Many businesses face the pains of expansion. How do you expand quickly to capture additional revenue without the burden of the capital expense of a permanent structure? Expanding off-site is one option to consider; however, the logistics of managing multiple sites adds hurdles that can cripple the success of your new project. In many cases, a temporary warehouse is the ideal and most economical solution.
Want to find out if a temporary warehouse is the right solution for your expanding business? Talk to us.