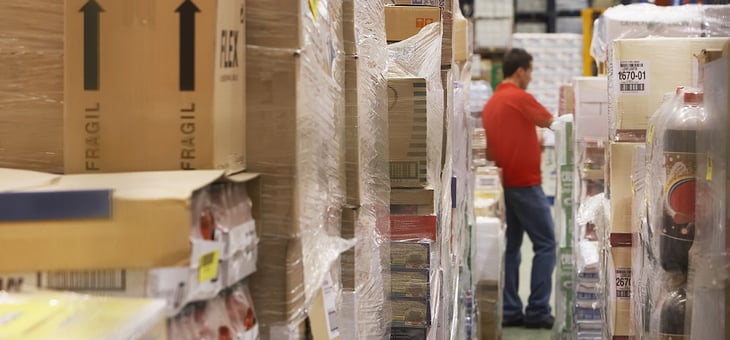 A multinational power-sports manufacturer was quickly running out of room in its warehouses. Amid a hot industrial market and complex Foreign-Trade Zone (FTZ) regulations, leasing more space off-site would waste significant time, money and resources.
Instead, the manufacturer called Sunbelt Rentals to deliver a flexible, affordable solution that could add space on-site while staying compliant with FTZ guidelines. The temporary warehouse is projected to generate cost savings, simplify multifaceted regulatory processes and cut back on travel time.
The Challenge
With supply-chain issues wreaking havoc across industries, this client needed additional warehousing space to store a backlog of production materials. However, the industrial vacancy rate in the local market was at a record low, making off-site space warehousing space hard to find.
The manufacturer opted to expand their on-site space rather than venture further into the competitive world of off-site warehousing. They planned to clear 40,000 square feet and install a large fabric structure — a task perfect for Sunbelt Rentals. The client knew they would prevent wasted labor and transit time by adding on-site space.
The manufacturing campus was a designated FTZ, the United States' equivalent of a free-trade zone exempted from some customs procedures. Keeping the overflow inventory on-site would allow the client to avoid expensive import duties as part of the location's FTZ status without undergoing the complicated process of requesting the FTZ status on a new, off-site space.
The Client's Structure Needed:
| | | |
| --- | --- | --- |
| On-site Warehouse | 30,000 Square Feet | Flexible Leasing |
| | |
| --- | --- |
| Led Lights | Doors |
The Solution
After researching the top providers of temporary warehouses, the manufacturer reached out to the experts at Sunbelt Rentals for support on this complex project.
Sunbelt Rentals proposed installing a 30,000-square-foot temporary warehouse on top of an asphalt foundation the client is paving on site. Because the client deals with large power-sports equipment, Sunbelt Rentals' team took extra steps to test and adjust the dimensions of the structure to ensure the palletized cargo would comfortably fit inside.
Once complete, the structure will feature doors, lights and other amenities to resemble a permanent building. The client will also require flexible leasing, stretching anywhere from six to 24 months. While month-to-month leasing on a permanent warehouse can lead to steep fees, Sunbelt Rentals' temporary solutions allow clients to stay agile without the high overhead costs.
The Result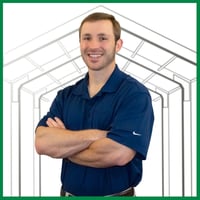 Project Manager Ethan Pretsch says Sunbelt Rentals' flexibility, expertise, safety and timeline have been crucial as the project progresses. When a water-runoff issue posed delays to the installation schedule, Sunbelt Rentals was able to accommodate the client's need for a new deadline. Sunbelt Rentals' nationwide footprint gives the client leeway because crews are always ready for immediate dispatch.
Sunbelt Rentals has leveraged decades of experience providing temporary and semi-permanent solutions for warehousing and manufacturing needs for this project. Sunbelt Rentals has niche expertise in industry-specific safety guidelines and regulatory processes, making for the ideal partner in an FTZ project.
The Takeaways
For retail, manufacturing and other industries, on-site warehouses save companies on time and labor while helping businesses avoid hefty import duties by allowing them to continue operating within already-established FTZ areas. Sunbelt Rentals has the insider knowledge and flexible turnaround times to support projects of any size, scope or scale.
Interested in learning more about temporary warehouses, or want
more information about how you can get a custom fabric
structure for your business?