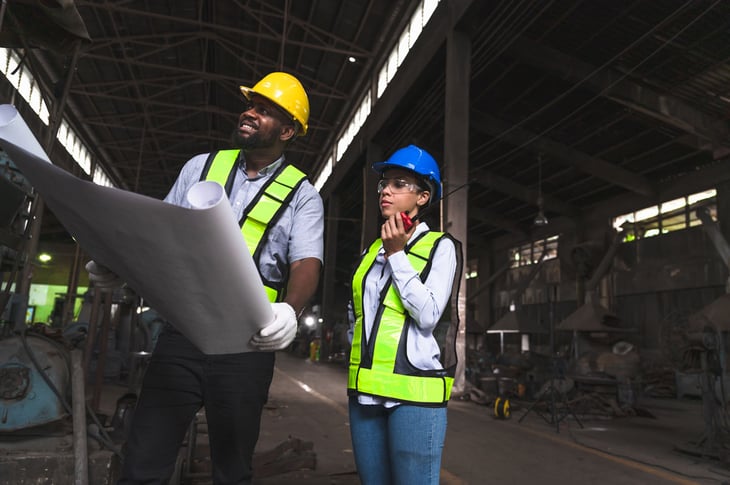 When a multinational manufacturer needed to quickly expand their existing warehouse facility, they called on Sunbelt Rentals to deliver a high quality, semi-permanent solution.
As a major manufacturer of tissues, toilet paper and other paper-based consumer products, the client experienced a sudden shift in demand during the COVID-19 pandemic. After accelerating production and taking other measures to combat new disruptions to the supply chain, the corporation needed more space than its current facility could provide.
The client's options for permanent solutions required lengthy, drawn-out timelines, so instead, they came to Sunbelt Rentals for a custom solution that could be deployed in a fraction of the time.
The Challenge
The client couldn't fit their current product line within the existing warehouse facility. Though they were able to use tractor-trailers for additional storage, it was causing delays in processing the products, and the client knew it wasn't a sustainable, cost-effective way to overcome their space constraints. The manufacturer needed a flexible, semi-permanent solution that could meet their storage needs for years.
The solution needed to have irregular leg-height clearances for this temporary space and be large enough to accommodate the client's product line. To prevent unnecessary and inefficient transportation between the warehouses, the client wanted a structure that could serve as a seamless physical extension of their existing facility. Because of unpredictable weather patterns, the structure and material needed to stand up to the seasonal elements year-round.
The Client's Structure Needed:
100 Feet Wide by
300 Feet Long

Personnel
Doors

Gable Vent
Fans
LED
Lights

Custom
Opening

Rapid
Turnaround
Our Solution
Sunbelt Rentals presented the client with a custom 100' x 300' x 20' warehousing solution, totaling 30,000 square feet of on-site space. Additionally, the solution included the unique additions of 20 foot uprights and a concrete pad poured especially for this semi-permanent structure.
After exploring the site location, Sunbelt Rentals' experts worked with the client to develop the most innovative, efficient way to connect the existing facility with the semi-permanent extension. Sunbelt Rentals' crew installed the structure right next to the existing facility and cut a custom overhead door opening that allowed for smooth transitions between the two. The enclosure was weather-resistant, protecting both products and people as they moved back and forth.
The structure also contained gable vent fans to keep moisture out of the paper consumer products, as well as personnel doors and LED lights to make the facility comfortable and easily accessible. After one month of lead time and 10 days of installation time, Sunbelt Rentals' solution was ready for use.
The Result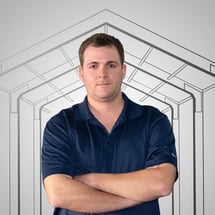 Project Manager Chris Ruch said the final solution exceeded the client's expectations, showcasing the extent of the services and amenities that Sunbelt Rentals could provide. Using this semi-permanent warehouse addition, the client is able to be more efficient, effective and productive. Without being tied down by the steep overhead costs and long-term leases of a permanent building, the client is able to stay agile in their operations, meet changing consumer demand and overcome sudden disruptions to the global supply chain.
The Takeaways
For this project to be successful, the client needed leg-height clearances that only Sunbelt Rentals could provide. Sunbelt Rentals' experts were able to build a large structure on tall uprights to support the client's product while meeting the design loads that the building code required. No matter your unique need, Mahaffey has a custom solution to drive cost and money savings for your business. If you are in need of a temporary or semi-permanent warehousing solution to keep your project on track, contact Mahaffey today.
Interested in learning more about

temporary, portable construction shelters and tents

, or want more information about how you can get a custom fabric building for your business?