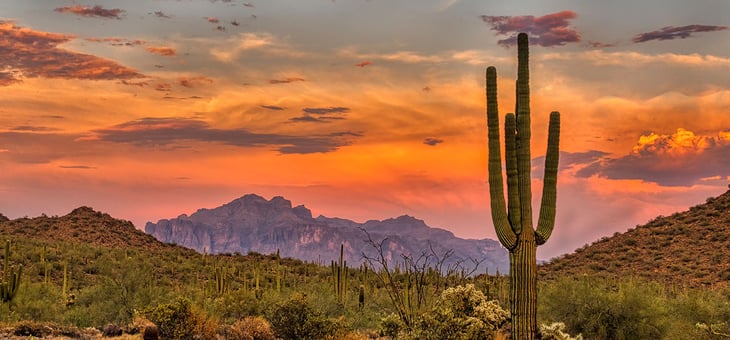 A federal contractor needed a semi-permanent solution to house government personnel in the Southwestern United States. Having partnered with Sunbelt Rentals on several previous projects, the client called on Sunbelt Rentals again to design and install a series of connected fabric structures to meet the critical need.
Now part of Sunbelt Rentals, Mahaffey leveraged the full power of Sunbelt Rentals' services to build a fully functioning base camp, complete with energy-efficient generators and air-conditioning units to keep the structures cool amid a historic heat wave.
The Challenge
Sunbelt Rentals faced the challenge of erecting a base camp to house hundreds in the Southwestern summer heat. Not only did the structures need to have all the amenities of modern living facilities, but they also needed to protect people from the extreme temperatures sweeping across the country.
As with many Sunbelt Rentals solutions, this project was time-sensitive, requiring rapid dispatch and installation. Sunbelt Rentals planned to construct the camp in two phases: two weeks to install the first 13 fabric structures and four weeks to install the remaining 19 structures.
Once complete, the client wanted to keep the base camp operating on site for at least seven months — a task perfect for Sunbelt Rentals' durable, semi-permanent solutions.
The Client's Structure Needed:
Large Dining and
Kitchen Areas

Interior Restroom Facilities

Insulated Hard-Side Walls
| | | |
| --- | --- | --- |
| Sunbelt Rentals Generators | Sunbelt Rentals HVAC Units | Interior Room Divisions |
The Solution
Sunbelt Rentals presented a solution involving 89,000 square feet of fabric structures with complex amenities to provide complete comfort for all personnel. The base camp consisted of a large dining area to seat hundreds, a kitchen and food-prep area, a laundry structure, multiple maintenance shops, offices, private sleeping spaces, bathrooms, showers and more.
Sunbelt Rentals installed 22 fabric structures with hard-sided walls to add further strength, security and insulation to the facilities. The bedroom structures had interior divisions to give privacy to personnel by separating the space into 15-by-15 rooms with beds, linens, pillows, lockers and electrical outlets for each person.
Sunbelt Rentals used its new partnership to bring energy-efficient generators and heating, ventilation and air-conditioning units to the facilities. The generators ran in parallel, thus reducing the risk of outages and allowing the units to power on and off to meet changing utility needs.
The Result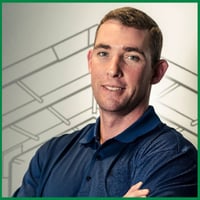 The final solution was even more complex than the original vision, ensuring the client had everything they needed to create a secure, pleasant environment for personnel. All the fabric structures were connected, allowing people to move from the interior shower facilities to their bedrooms without ever stepping outside.
By using generators and HVAC units from Sunbelt Rentals, the client also minimized energy usage for significant cost savings. Project Manager Matt Hixson estimates the Sunbelt Rentals generators running in parallel saved the client nearly 1,500 gallons of fuel per day.
The Takeaways
Sunbelt Rentals offers an extensive lineup of specialty products and services that perfectly complement Sunbelt Rentals' fabric structures. Customers can now lease fabric structures, construction equipment, HVAC services and more from a single vendor — ultimately saving time, money, stress
and energy.
Interested in learning more about temporary base camps,
or want more information about how you can get
a custom fabric structure for your business?