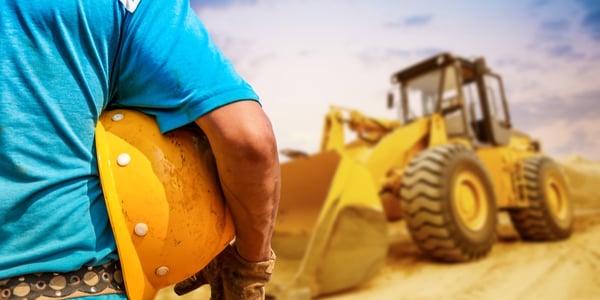 Imagination and industry expertise are key to customizing industrial fabric tent structures to fit complex goals. The variety of product lines and accessories, savvy project managers and expert designers and engineers with visionary ideas are all critical factors as well. Add collaboration with you, our valued clients, to the equation and the possibilities are endless for creative solutions to even the most complicated problems.
2018 brought exciting, out-of-the-box solutions that deserve a second look and maybe even a round of applause. Successful applications over the last year include projects for environmental containment, manufacturing and new construction or expansion with amenity-rich, semi-permanent features. Let's take a look at five different industrial tent customizations that made 2018 an unforgettable year.
A premier luxury car manufacturer beginning an expansion needed a quick semi-permanent solution to house their detail shop. The fabric building had to fulfill all the requirements of an actual shop, including the technology necessary for custom car enhancements and amenities for employees such as lighting, HVAC and personnel doors. After consultation with their project manager, a custom-built 8,712 sq. ft. fabric structure was proposed, designed and installed.
A busy mid-west bank received devastating news. The east wall was buckling – endangering the roof's stability. This meant they'd have to close their doors unless they found a viable solution. They needed a stable temporary roof structure to maintain business-as-usual for customers while a new permanent building was under construction. The temporary roof's purpose was to cover the damaged side of the building and help manage snow load during the area's notoriously harsh winters. It would require out-of-the-box thinking and engineering prowess, but the end result was a 7,200 sq. ft. temporary fabric structure wonder.
A bustling New England township needed a new fire station. They'd picked the perfect location; the only problem was the current fire station sat in the same spot. It would have to be torn down, but what would they do to keep the town safe while they were constructing the new station? The city's project management team was tasked with finding a temporary fire station vendor who had preferably had past experience and success in installing temporary fabric fire stations, and could customize the structure to accommodate all the needs of first-responders. The result was an impressive 5,000 sq. ft. show-stopper! The temporary fabric fire station structure incorporated four bays and motorized doors – perfectly suited for the city's temporary station.
Maintaining an environmentally-safe footprint is extremely important for many companies these days. A large mining manufacturing company in the Great Lakes region needed a quick solution to avoid a potential residual oil problem that could have resulted in ground contamination. They requested a temporary containment structure to safely store bins filled with scrap metal quenched with oil from the elements. The solution was an engineered fabric structure, designed to withstand harsh weather conditions that could be installed quickly and remain onsite for six months.
What are the ramifications when a nationally-recognized construction company finds itself inside a leaky lunch tent with more than 1,500 craftsmen? A few potential complications including project delays, loss of money and an angry crew may be expected. Fortunately, this company made a strategic move that saved the day for its massive construction project and its craftsmen! By partnering with a reliable vendor who understood the importance of safe, comfortable lunch and break structures, they were able to re-install durable temporary fabric lunch tent structures across their sites that are standing the test of time–and keeping the crew dry and productive.
The best temporary fabric structure solutions in 2018 are as varied as their applications. No doubt Sunbelt Rentals will raise the bar once again in 2019 by proving endless possibilities for temporary fabric structures.
Ready to partner with Sunbelt Rentals Fabric Structures on your next project? Contact us today.