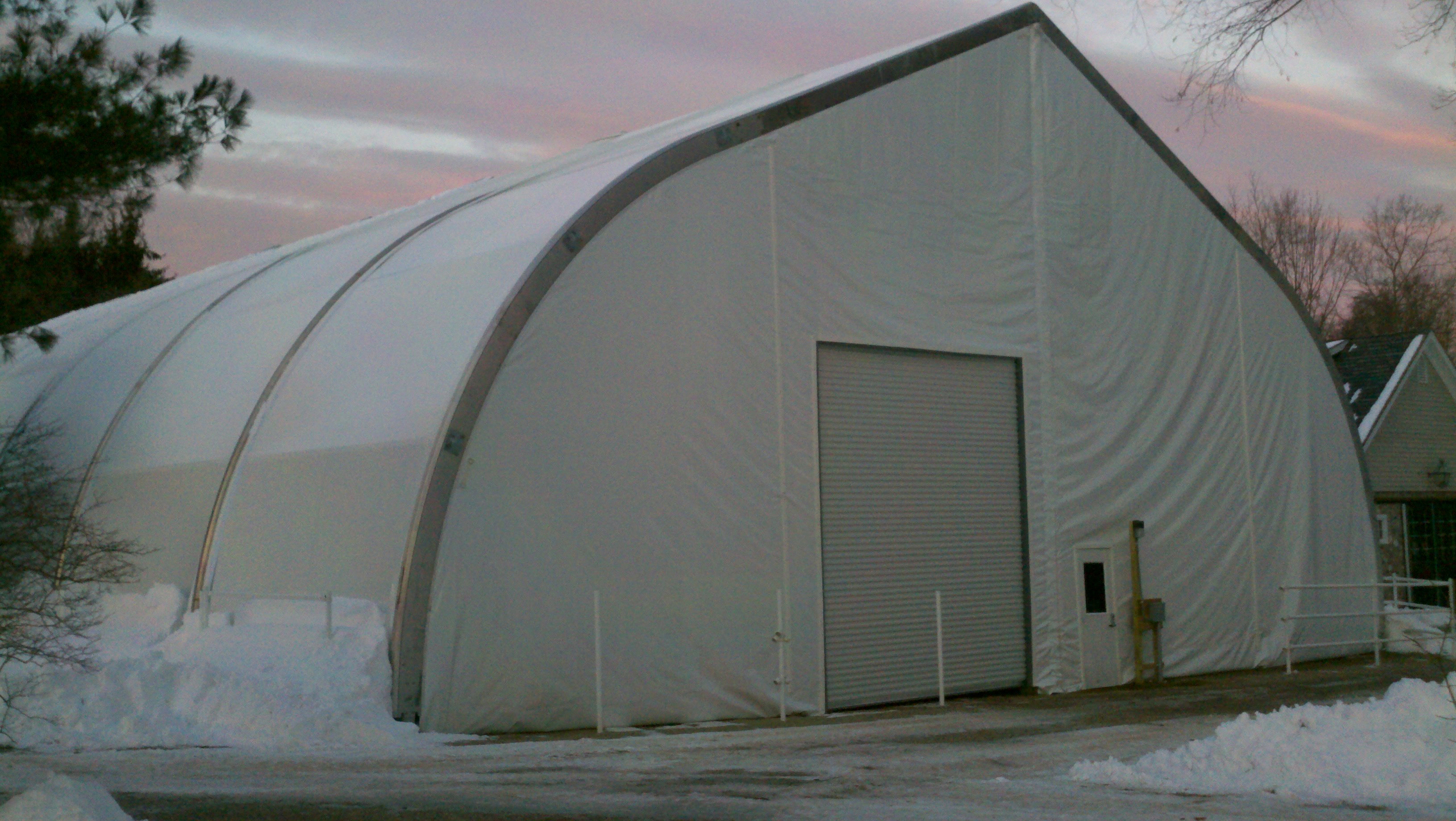 Many businesses face the pains of expansion. How do you expand facilities quickly to capture additional revenue? Permanent construction is time-consuming, and businesses can't always delay operations to wait for construction to finish. Off-site warehousing is one option to consider; however, the logistics of managing multiple sites adds hurdles that can cripple the profitability and success of a project. For one client, a Sunbelt Rentals Tension Series (MTS™) warehouse structure was the ideal all-weather solution for their long-term storage needs.
The Challenge
A manufacturer of heating and cooling products needed a temporary warehouse structure to be installed and remain on site for 11 months during construction of their permanent warehouse facility. The structure also needed to efficiently shed snow to stand up to Minnesota's harsh winter weather.
The client's needs included a structure that could:
Remain on site for 11 months
Be installed on the existing asphalt parking lot
Withstand heavy wind and snow loads
Provide clearance to stacked pallet racks, to maximize square footage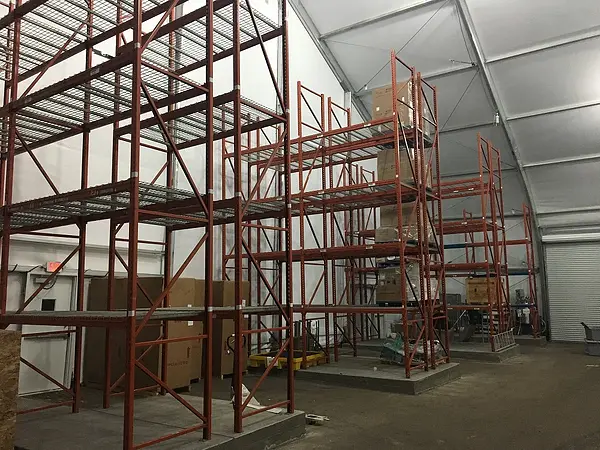 Interior of MTS™ warehouse structure.
The Solution
Sunbelt Rentals Tension Series (MTS™) warehouse structures are ideal for long-term use and are incredibly versatile in a variety of conditions. Standard off-the-shelf MTS™ semi-permanent warehouse structures are engineered to withstand winds up to 130 mph and snow loads up to 30 lbs. per sq. foot, making them ideal for the heavy snowfall Minnesota winters are known for. The peaked arch profile is designed to shed snow quickly—preventing accumulation that could lead to structure damage or failure.
Sunbelt Rentals' solution included the following features:
8,300 sq. foot MTS™ warehouse, with 34.58 ft. peak height
2 personnel doors
Overhead door
Expert project managers, designers, and an expert installation team
Project CAD Drawings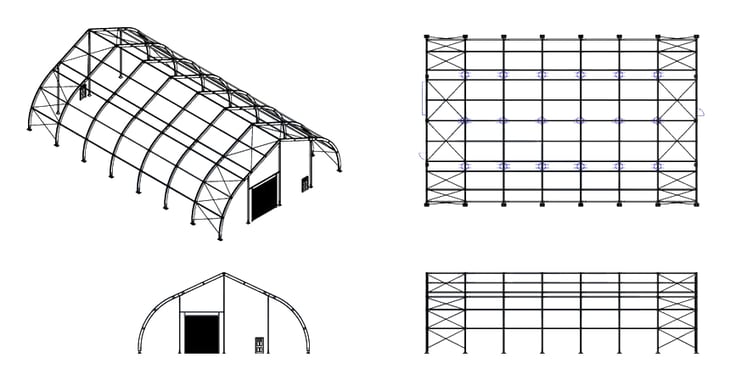 The Result
The MTS™ temporary warehouse structure was installed on site in three days. At the end of 11 months, when the company's permanent warehouse facility was complete, Sunbelt Rentals team removed the structure from the site.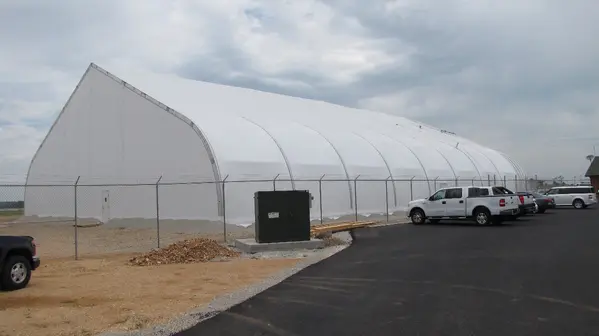 Exterior of MTS™ warehouse structure.
The Takeaways
When you hear the word, "temporary," what comes to mind? If you aren't thinking, "tough," "durable," and "long-term," think again.
Temporary structures are ideal warehouse solutions for expanding product lines, seasonal needs, or for companies needing a "gap" solution when production can't stall during construction of a permanent facility.
Temporary structures are ideal for long-term and semi-permanent use in a variety of conditions—even extreme ones.
Looking for an ideal warehouse solution for your next project? Contact one of our expert project managers today.