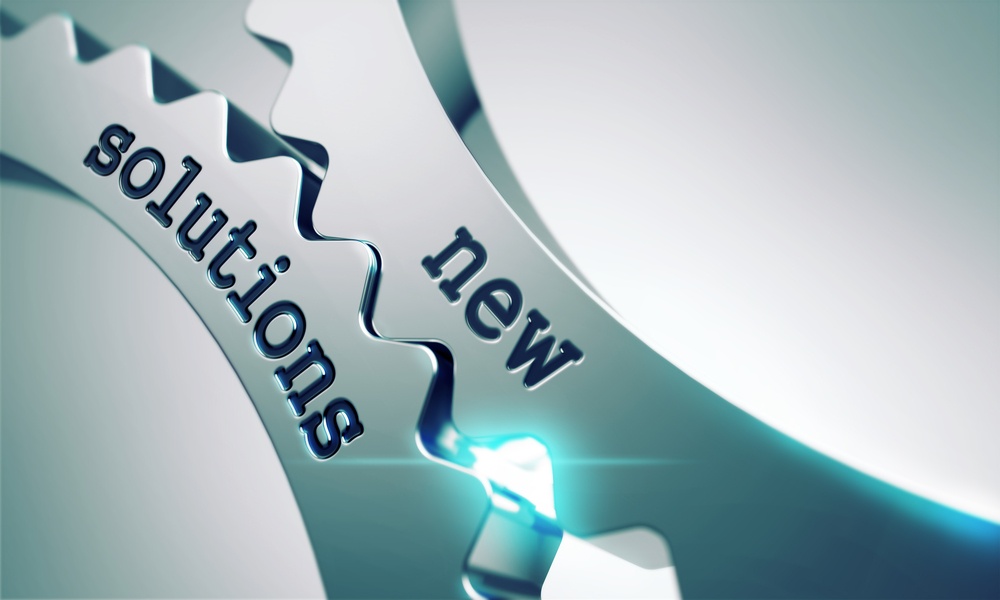 Facilities managers are always looking for new strategies to save energy and cut costs. According to Energy Star, the average commercial building wastes 30 percent of its energy consumption due to inefficiencies. This hits operations where it hurts—the bottom line.
Turnkey fabric structures offer a wide variety of amenities, like climate control and lighting options, to keep your crews comfortable, your materials protected, and your overall energy expenses in check. Selecting the right amenities for your project and properly maintaining them is key to maximizing energy efficiency in your temporary structure.
Sunbelt Rentals' own Project Superintendent and energy expert, Rex Burks, took a moment to share his top four tips to reduce energy costs in your temporary fabric structure facilities.
Tip 1: Consider overall cost. Reducing energy costs starts with selecting the right amenities for your project. As one example, among their many benefits, LED lights are a great energy-saving option in long-term rentals. LEDs use about a quarter the energy of traditional high bay lights. As you can imagine, the energy savings for a large, semi-permanent fabric structure can add up to a significant amount over the life of the lease.
When it comes to climate control for structures intended for semi-permanent use, consider insulated steel side-walls to enhance energy efficiency.
All projects are different. Ask your turnkey structure provider about different amenity options available to you and weigh out the cost and benefits of each for your specific needs.
Tip 2: Evaluate your climate control needs. Your climate control needs vary based on where your temporary fabric structure is located and how you are using it. Your needs will be completely different for a temporary warehouse to store materials and equipment in a temperate climate compared to a lunch tent in South Texas in late Summer. Consider whether you need HVAC or simple air movement to control the temperature and humidity level. For structures in relatively hot or cold climates, a properly-maintained HVAC system will efficiently keep your structure's interior at the optimal temperature and humidity level. For structures located in temperate climates, large ceiling fans are an ideal cooling option. They operate on less energy than a HVAC system, and, in most structures, 20' fans cool the interior roughly six to eight degrees. If humidity is a concern, simple ventilation keeps the interior at the appropriate moisture level.
Tip 3: Don't ignore routine maintenance. Simple routine maintenance is key to maximizing the energy efficiency of your amenities, especially when it comes to the HVAC system in your temporary structure. Your turnkey fabric structure vendor should provide you with replacement filters for your HVAC system. Change these filters monthly. This may not seem like a big deal, but dirt and dust particles in the air can quickly clog your filter, causing your system to run inefficiently or fail completely.
A clogged filter creates pressure that forces dirt and dust into various electrical and mechanical components throughout the HVAC system. This causes system malfunctions that hit your energy bill hard. The system works harder to move air while only changing the air temperature in small increments, forcing the system to run longer (often continuously) and use more utilities.
Running your HVAC is like operating your car. When you set your car to cruise control, you get best fuel mileage. But when you press the gas and slam the breaks, your engine works much harder, and you use more fuel. Similarly, the harder your HVAC unit has to run, the more energy you'll use.
One major benefit of leasing a turnkey fabric structure is that your structure provider can respond to maintenance issues that arise on leased equipment. Don't let malfunctioning equipment drain your energy expenses any longer than necessary. As soon as you notice a problem, call for maintenance support.
Tip 4: Saving energy is as simple as closing the door. It sounds simple, but keep your doors closed when heat or air are running. In a busy facility, it's easy to forget to close personnel or even large roll-up doors when climate control amenities are running. Remember, when you leave a door open, you are paying to heat or cool the air outside.
Successful facilities managers continuously focus on ways to eliminate energy "vampires" that needlessly drain a company's facilities budget. Climate, how long you plan to use the structure, and the size of the structure all play key factors in choosing the right amenities to meet your needs. Simple maintenance is key to minimizing energy waste. Partner with an experienced vendor you can trust to recommend customized options for your project.
Want to learn more about energy efficiency for your next temporary structure project? Contact the pros at

Sunbelt Rentals

today!