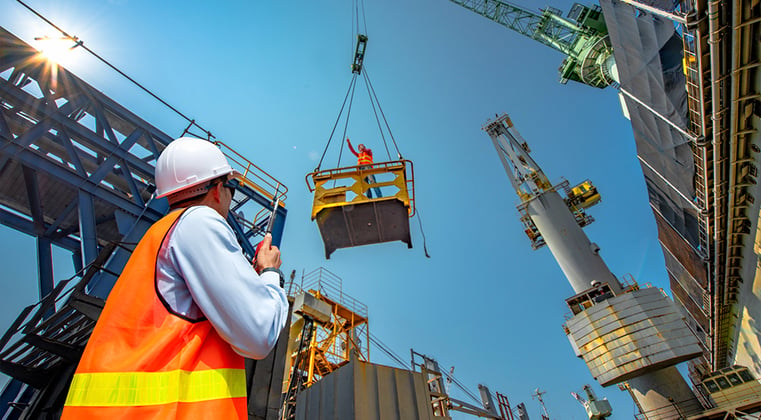 What does the world's largest private construction company do when it needs temporary warehouse space bigger than a football field? They call Sunbelt Rentals.
A North American leader in turnkey construction, engineering, maintenance, turnaround and fabrication services (EPC) found itself in need of on-site, temporary warehousing ... over 60,000 square feet of it!
This EPC company's off-site warehouse facility required the company to double-staff in order to receive shipments onsite and also maintain the off-site warehouse. It became imperative to have on-site warehouse space equipped for the volatile environment.
This client has turned to Sunbelt Rentals for over 8 years whenever they have a critical, design-to-build need. They knew that only a partner like Sunbelt Rentals, with a huge inventory of industrial fabric, clear span structures ready for immediate dispatch, could deliver the solution and turnaround they needed. Sunbelt Rentals was up for the challenge.

The Challenge
The work site was remote and vulnerable to strong winds, rain and other climate challenges which put crews and materials at risk. To store materials safely, the customer had to commute 100 miles to the nearest warehouse facility which demanded time and resources and threatened the project timeline. In order to increase efficiency, the client needed to be able to receive and store supplies and materials on-location.

The client's worksite, an export terminal, involved liquifying natural gas and preparing for world-wide shipment. The work required a temperature controlled, weather-resistant space with sufficient area for pallet-racking storage and safe social-distancing. This called for a massive, 63,624 square-feet of temporary structure that could endure severe weather and remain on-site for five years, with turnkey installation and on-site maintenance over the life of the lease.

The client's structure needed:



60,000+ Square Feet




Ventilation




Temperature & Humidity Control



Lighting




Durability Against the Elements





The Solution
Sunbelt Rentals' unmatched, in-stock inventory and full-time, specialized crews were uniquely suited to deliver on this enormous clear span warehousing need. In just 25 days, Sunbelt Rentals crews constructed the first structure: a 21,912 square-foot temperature- and humidity-controlled temporary building for storage of hydrophilic controls, complete with roll-up doors and lighting.

By day 35, Sunbelt Rentals successfully installed a second, massive 41,712 square-foot warehouse customized with ventilation, Big Ass Fans®, lighting, roll-up doors and 60-foot ceilings for pallet-racking storage.

These Mahaffey Tension Series™ (MTS™) structures are made with high-quality materials able to withstand heavy rains and wind loads — giving the client peace of mind that workers, materials and equipment are well-protected.

Mahaffey's solution included the following features:
Ventilation & Climate-Control
Big Ass Fans®
Lighting
Roll-Up Doors

The Result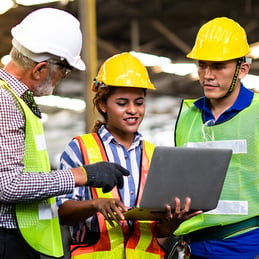 Sunbelt Rentals' team provided turnkey installation and oversight of the entire process to ensure everything was on-time and exceeded expectations. Despite weather obstacles and an unforeseen temporary shut-down, Sunbelt Rentals' crews delivered on-time and on-budget, and project managers continue to be available for service or structure adjustments to meet the client's needs.
For any project, safety is a top concern. Sunbelt Rentals promotes safety and personnel are regularly drug & alcohol tested, background-checked and thoroughly trained to meet safety standards. This ensures an on-time solution and the well-being of both the client's and Sunbelt Rentals' valued teams.
The client looks to Sunbelt Rentals as a true partner — a compliment to their services — and appreciates Sunbelt Rentals' superior product and strong history of support.


The Takeaways
Temporary, on-site warehousing delivers many benefits. Among other things, this EPC client needed to reduce transit time between the jobsite and the storage facility. A massive, on-site, clear span temporary warehouse was the right solution for their need.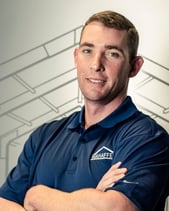 Sunbelt Rentals Project Manager Matt Hixson said the scale of the project and valued partnership with this EPC company made the job especially important to him and his team. By organizing the design and installation and maintaining constant communication with the client, Matt and his team were able to Deliver a Legendary Experience.

Sunbelt Rentals teams are currently preparing these clear span structures for a multitude of industries around the country. If your team requires new temporary or semi-permanent space solutions, Sunbelt Rentals has the extensive, customizable inventory and 24/7 dispatch to meet your needs.
---
Interested in learning more about Sunbelt Rentals' custom solutions? Simply click on the button below to speak with one of our experts.