Leasing temporary fabric structures offers many return on investment (ROI) advantages over purchasing temporary structures and even overusing permanent structures. This week's blog shows you three.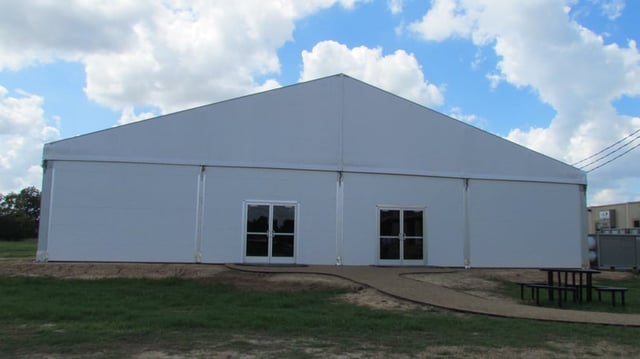 1. Cut Costs
When deciding on the best path for your project, you are likely dealing with budget constraints. At first, it seems simple--adding vendors to projects increases your overall costs thus decreasing your profit margin, right? However, because temporary structures can be installed quickly, using fabric structures helps you increase the pace at which you can have a finished project. What's more, is that one-stop temporary structure shops are efficient by design--cutting the time of adding separate design and building companies to the project.
Having a single source to design and build your structure ultimately saves your company money by decreasing the project hours. Instead of a mix of architects, contractors and sub-contractors from different firms, you work with a single point-of-contact with all the necessary experts under one roof.
2. Save Money
While cost-cutting appears to be the same as saving money, choosing a temporary structure leasing entity can save your project money. Leasing can have multiple advantages over purchasing Clearspan fabric structures. This includes property taxes, structure repairs, and updates that come along with purchasing. You will save money by choosing a leasing entity because maintenance costs shift to the leasing entity, protecting you (the lessee) from accumulating unexpected expenses.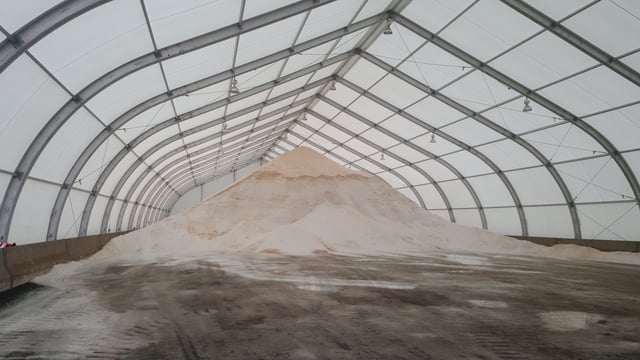 3. Increase Efficiency
Temporary fabric structures can be up and ready to use in a matter of days. Sunbelt Rentals has over 1 million square feet in inventory and can deploy in 36 hours. In instances like disaster relief, quick turnaround is essential and temporary structures are critical in the response process.
Additionally, in many cases, such as harsh weather climates or conditions, permanent structures may not an option. Engineered temporary fabric structures are durable, certified for high winds and heavy snow loads, and can be constructed on practically any ground surface.
---
Interested in learning more about the many advantages of leasing?