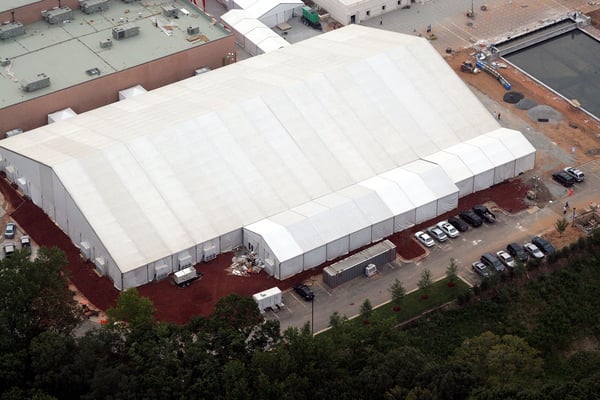 In our first blog in this series, we shared with you an introduction to the engineering behind anchoring temporary structures. This anchoring is powerful enough to cover your most critical long- or short-term operations—ensuring structure integrity and stability you can count on.
A major benefit of temporary structures is that they can be installed on virtually any ground surface from asphalt and concrete foundations to gravel or soil. With correctly engineered anchoring, temporary structures can be strong and stable no matter where they stand.
In Part 2 of this series, engineering expert Brian Szkaradnik explains the role your ground surface plays in determining the right anchoring solution for your structure.