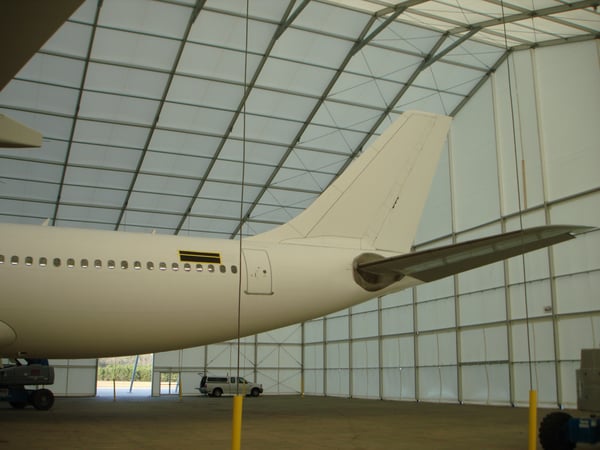 In 2007, Mahaffey installed the world's tallest clearspan structure to cover a 777 jet.
Over the course of our 94-year history, Mahaffey has developed a legacy of innovation by tackling our customers' problems with state-of-the art ideas and solutions. These innovations have also become meaningful industry contributions. In Part 1 of this series, we shared Mahaffey's breakthrough solutions from our first five decades, like the development of the first mechanical post driver.
As a more recent example, in 1999 Mahaffey was the first to use insulated guardian steel sidewalls on temporary fabric structures. This design—first used on an on-location movie set—was a solution for our client's unique security needs. Today, many of our competitors mimic this ingenious hard wall approach.
In Part 2 of this series, learn about Mahaffey's game-changing innovations over the past four decades, each custom-designed to address the unique needs and ever-arising challenges of our customers.