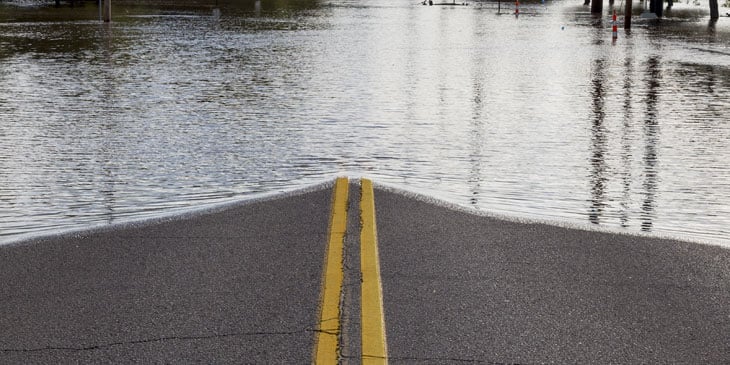 When your company is faced with a disaster, how can you manage for the unexpected? The key to overcoming challenges is preparedness that begins long before you need it.
Many businesses across the U.S. score poorly on their level of preparedness for severe damages or natural disasters. In fact, 75% of small businesses have no disaster recovery plan in place. Business continuity planning will ensure you're covered and in a position to resume operations as quickly as possible when disaster strikes. Read more on how to build, manage and understand your business continuity plan so you feel prepared and positioned to recover, should a catastrophe occur.
What is a business continuity plan?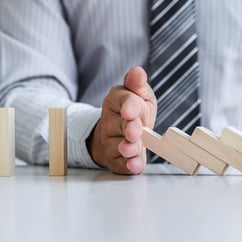 Have you considered how your business would handle a fire, tornado, hurricane, flood or pandemic? A business continuity or preparedness plan is a carefully detailed series of protocols for prevention, rapid response and recovery from potential threats to your business. Your plan will protect and ensure that your assets survive the damages inflicted by a disaster. This plan should be created long in advance and include the input of your company's leadership and stakeholders.
Your business continuity plan defines and plans for risks that could halt your business operations resulting in lost revenue and halted production. These risks could be fire, flood, hurricanes or other unexpected, large-scale disasters.
Once your team identifies the greatest threats, it's time to plan how to mitigate those risks:
| | | |
| --- | --- | --- |
| Determine how each risk could impact your business | Plan for safeguards and solutions to those risks | Revisit these plans annually to update and identify new potential risks |
Why is a business continuity plan important?
Your continuity plan is essential for surviving the unexpected. Disasters and disruptions mean loss of revenue, cost increases and manufacturing interferences. Relying on insurance alone won't cover all of your costs or get you back to business as quickly as possible.
A shocking 20% of businesses experience a major event such as fire, flood or natural disaster in any given year, and 80% of those businesses will go under in just over a year, according to the Bureau of Labor.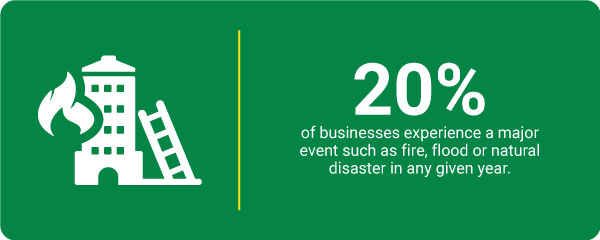 While preparing for the worst is always a good idea, it doesn't always take a major catastrophe to shut down a business. In fact, seemingly minor disruptions can often cause significant damage. What if more than half of your staff was out sick? Could you continue operations or would production come to a halt?
Based on recent studies, business continuity plans improve disaster recovery rates by as much as 17%, and research shows that 96% of businesses with a disaster recovery solution in place fully recover operations.
With a strategically designed business continuity plan — and the right team delivering rapid-response solutions — you can maximize your chance of a successful recovery.
Real-world examples of business continuity planning (and lack thereof)
Research shows that many small businesses never reopen their doors after a disaster. However, companies who plan for these events are able to weather the storm and resume operations quickly and efficiently.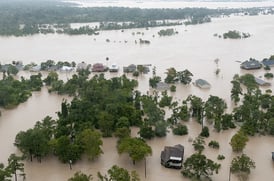 For example, Southeast Texas was devastated by Hurricane Harvey in August of 2017. The area received more than 40 inches of rain over four days, causing more than $125 billion in damages.
Many businesses crumbled. However, some were able to rise above the waters.
Gaille Media, a small internet marketing agency, was flooded, despite being on the second floor. No one could enter the building for three months. Ultimately, the company was never able to return to its offices, but business kept buzzing. The company stored most of its data in the cloud, and staff was able to work remotely through the storm and after.
Even with the office destroyed, Gaille never lost access to its critical documents and records. And when time came to decide where to relocate the office, the owner chose to continue to allow employees to work remotely.
The same was not true for Delta when it suffered an information technology infrastructure outage in 2016. The backup systems were severely delayed, resulting in more than $100 million in lost revenue for the airline as well as damage to its reputation. If Delta had an effective plan in place as well as responsive, updated backup systems, the disaster could have been avoided.
What to include in a business continuity plan
The first step to creating a business continuity plan is to identify the types of threats that could affect your business and the level of risk for each. These threats may include the following:
Data breach

Natural disaster

Fire

Pandemic

Widespread illness

Equipment failure

Flooding

Utility outages
Next, consider each department or branch of your business and how each may be affected by the threat. These range from supply chain to technology, staffing and accounting & payroll. Create a detailed plan for each group and step-by-step protocols on how each would recover. Consider vendors and partners to add to the plan to expedite the recovery process. And ensure your technology backup systems are functioning efficiently.

Be sure to address the following in your plan:
Plan objectives: Outline what the plan aims to achieve
Disaster recovery teams: List of employees/stakeholders who will be responsible for deployment of the plan
Risk assessment: Analysis of the highest threats to the business
Business impact analysis: Describe how each of those threats would disrupt operations
Recovery protocols: Specific steps to follow to resume business
Contingencies: Identify backup plans, assets and equipment that can be used
Communication: Outline how the plan will be communicated to the entire team
Plan evaluation: Schedule time to review the plan annually
Once the plans are created, they should be communicated to all employees so each stakeholder is aware of the plan and process for disaster and recovery. Preparation is key – and having everyone aware of the plan and their role in recovery will help ensure your business is back up and running quickly and efficiently.
Continuity with Sunbelt Rentals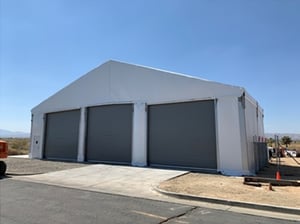 Delays are costly, and we know you need to get back up and running quickly.
That's why we have a full inventory of ready-to-deploy business continuity solutions, such as portable temporary warehouse and storage space, food and dining facilities and water services to fit your business needs. With just one phone call, Sunbelt Rentals' project managers and installation team will have your business covered for as long as you need. We're proud to offer:
Durable and portable fabric structures for short-term or long-term storage as well as warehousing needs

Climate-controlled, temporary fabric structures with additional amenities to ensure your customers' and staff's comfort

Custom fabric structure solutions that are engineered specifically for your site
Sunbelt Rentals is unparalleled when it comes to providing business continuity solutions. No other temporary fabric structure provider can offer the immediate, in-stock inventory and 24/7 dispatch with full-time, expert field crews.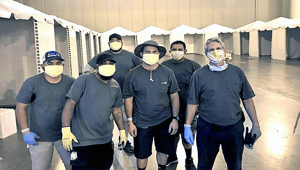 We have assisted companies of all sizes with support through hurricanes, fires, as well as the COVID-19 pandemic. Don't let a disaster demobilize your business.
Call or email our team today to discuss aligning your business continuity planning needs with Sunbelt Rentals. We're here to help.
---
The next time you're looking for a convenient, valuable solution for your storage, warehousing, or worksite space problem, consider leasing a temporary fabric structure from Sunbelt Rentals.
Call one of our expert project managers to talk about leasing for your next big project.