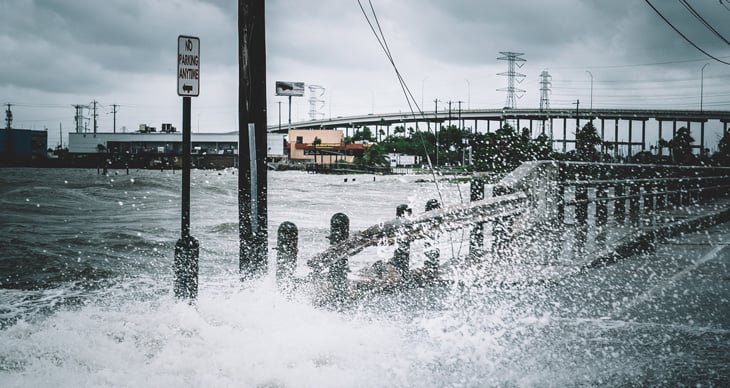 Experts say that the 2020 Atlantic hurricane season is the first hurricane season on record in which nine tropical storms formed before August 1. This means we could experience an above-average season. What is average? Well, a lot of storm activity, actually. Over a 20-year period, our country saw an average of 12 tropical storms a year, six hurricanes, and two major hurricanes (category 3 or higher). NOAA anticipates that 2020 could deliver a total of 19 to 25 named storms.

The official 2020 hurricane season is underway and even non-coastal communities, residents, and businesses are at risk, as storm winds can cause just as much damage and loss as water. From one business to another, preparedness is key.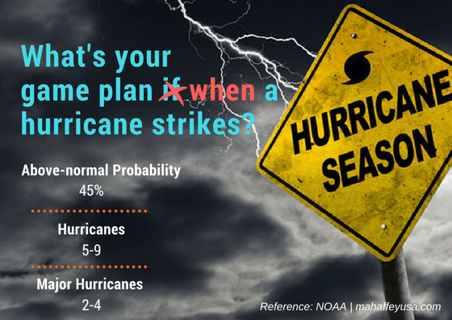 Those who work in disaster response know the conversation shouldn't be if a disaster strikes. The conversation should be when a disaster strikes. Minimizing loss and re-opening for business quickly are both direct outcomes of good preparedness. Sunbelt Rentals can help with your disaster preparedness and planning.

When it comes to getting ready for hurricane season, the first and most important step is to develop a written preparedness plan. Check out our checklist of must-haves for any business's preparedness plan.
Hurricane Preparation Checklist for Business
Assess your hurricane risk.
Know the different hurricane categories and how much damage each could cause to your business (see our downloadable list below).

Check your hazard risks with

FEMA's Map Portal

.

Rate your flood risk with the

gov

portal.

Assign a task force to stay informed with media and organizations (Local Department of Transportation and

NOAA

). This task force should monitor weather reports and watch for incoming storms.

Post and communicate your emergency evacuation routes.

Develop a crisis communications plan for your employees, customers, and vendors. This plan may include ready-to-deploy emails or social media posts advising of office closing or other contingency actions.

Review your company's hurricane insurance coverage and deductibles.

Back-up your company's data and records. Securely store paper documents to protect them from water damage.

Identify emergency power requirements and determine if a generator is available.

Assign point-people for essential tasks like checking security and flood lighting and turning on generators and any emergency power systems

Build or restock an emergency supplies kit.

Identify a provider for disaster recovery services

, so you can re-open quickly after a hurricane. While not required, meeting with your provider in advance to discuss your potential needs for temporary fabric structures (like temporary warehouses, office space, lunch and break shelters), generators and water services can help expedite deployment.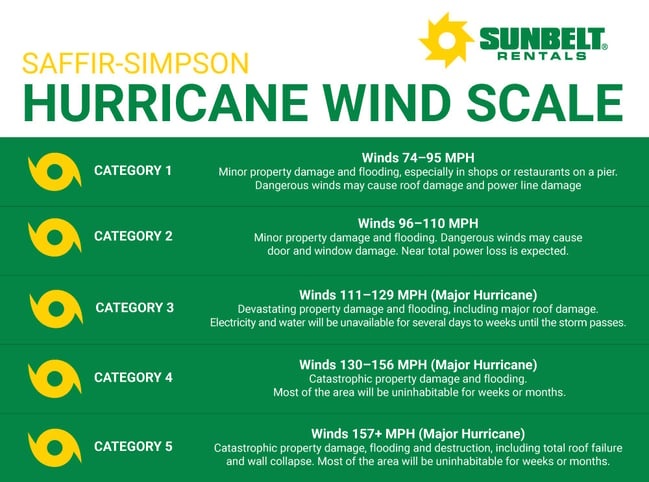 Our team has over 25 years experience in disaster recovery. We'd love to talk with you about preparing for hurricane season. Contact us today to learn more.