Safety is not an unfamiliar topic in the event industry. Event planners, venues and host cities have improved safety and security measurements and established best practices and technologies to ensure smooth and safe execution. In the wake of recent national and worldwide events, the issue of event safety has become even more complex. Now more than ever, it is crucial for the success of any event that guests feel secure and safe.

Safety is no doubt grounded in every aspect of your event plan. Time and again, event and venue managers credit successful and safe event execution to thorough planning, strong communication, and world-class crews. This level of planning also includes selecting the right fabric structure vendor that will partner with you to ensure your event goes off smoothly and safely.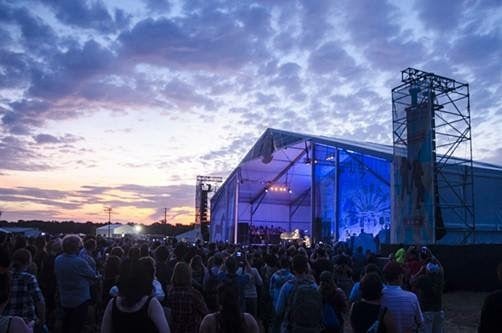 I – Evaluate Your Risks and Choose Your Partners
How many people will attend?

How large is your space?

How many structures will you need?

Are you using all fabric buildings, only a secured building, or a mix?
Answering these questions will help you determine your risks and who is best equipped to plan for them. Small, private events such as an outdoor wedding can be successfully managed by a temporary fabric buildings provider, often in partnership with an event planner.
When your scope is larger, however, you will be best served by partnering with a full-scale production company in addition to your experienced fabric structure provider. Production companies with music festival experience will understand the unique challenges you'll face with large crowds and loud bands. Temporary Structure event companies who've done high-end galas will know how to give your VIP guests a red carpet experience and make sure the valet parking gets them home quickly and efficiently.
Vet any potential vendors with a thorough inspection of each company's capabilities, expertise, safety plans, safety certifications and experience.
Beyond managing event details, though, perhaps the most critical thing a qualified partner offers is expertise in safety and risk management for special events.
After all, do you really want to leave the safety of your guests and crew to chance?
II – Don't Let Severe Weather Blow Your Event Plans
If you're planning an outdoor event, you're likely already thinking about the weather. You know you want your temporary structure to provide shade from the sun and shelter from wind or rain, but what about more severe weather conditions?
Extreme heat and cold are not just unpleasant, they can be dangerous. Guests can easily overheat if they don't have access to water and a climate-controlled space. Lightning strikes can cause fires or explosions, personal injury or damage entire electrical systems, including valuable equipment and technology.
Fortunately, partnering with expert structure providers can help reduce your weather-related risks.
One of the quickest ways to weed out vendors who aren't going to be able to meet your needs is to ask them about wind ratings. If you hear, "A tent's a tent," or "What's a wind load?" from a vendor, it's time to move on. Partner with a fabric structure company that specializes in structures engineered to withstand wind and snow loads and designed to provide lightening protection.
III – Planning for the Unexpected: Fire and Medical Emergencies
When planning a special event, you probably don't want to even consider worst-case scenarios like a fire, lost child, or even worse, an active shooter situation, but—just like you purchase insurance in the hopes you never needed it—being prepared for the worst is key.
An experienced temporary structure supplier and production company can work with you to choose fire-resistant structures and determine where your guests might run the risk of injury to either minimize or eliminate the risk entirely. For example, you'll want to clearly mark any stakes or ropes used in a tent to prevent tripping injuries, or even better, choose a clearspan fabric structure that eliminates the need for interior supports that might get in the way.
OSHA recommends working closely with your local authorities on required safety permits and to arrange for emergency service professionals to be in attendance at your event. Custom temporary structures can be included in your event plan to house these professionals and the critical work they may have to do at your event.
Many local authorities will even train your event staff on evaluating situations and taking quick and appropriate action.
IV – Plan for a Fun and Safe Event
Special events like music festivals and galas are supposed to be just that – special. But unfortunately, large gatherings of people can attract a few bad apples determined to spoil the fun.
The choices you make while planning your event's physical space can enhance your overall security efforts. Proper gate checks, barricading and strategic lighting can make a significant impact on criminal activities such as theft or personal assaults. Personnel doors and insulated hard walls will secure the people and property inside your temporary structures.
Just as you've planned for a fabric structure to house any medical personnel, plan a temporary structure for your security team as well. This can serve multiple purposes from housing your lost and found to securing unruly guests before law enforcement can fully deal with a situation.
While preparing for all security issues is an unpleasant part of event planning, you should not overlook planning for an active-shooter situation at an outdoor event. Violence prevention begins at your secured gate check where trained professionals should screen for any prohibited weapons. Also consider how enclosed temporary structures can make your event more secure from threats that may exist outside your event perimeters.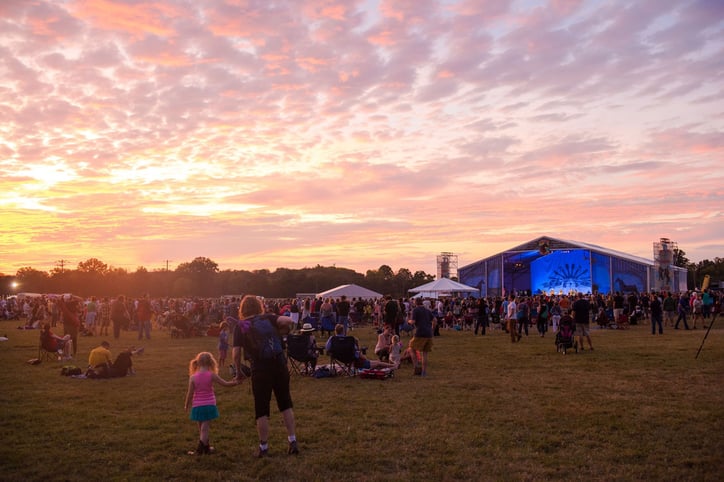 Conclusion
No matter how hard you try, anyone who has planned an event from the simplest birthday party to the grandest multi-stage festival knows you can't control every situation. However, you can plan for any situation and know how you're going to handle emergencies.
Evaluate your risks and partner with professional experts to make sure your temporary fabric buildings make your event enjoyable--and safe--for everyone.
Planning a special event? Speak to one of our expert project managers to learn more.