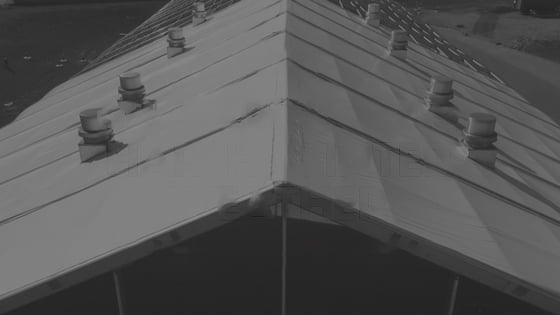 Winter will be here before we know it – this month to be exact. With winter, comes winter weather. Look ahead and prepare a plan for unpredictable, harsh weather conditions.
Sunbelt Rentals Fabric Structures is no stranger to providing temporary buildings because of harsh weather, especially snow. Our temporary warehouses and bulk storage structures can endure off-the-shelf snow loads of 30 lbs. and 130 mph wind loads. Sunbelt Rentals' extreme weather structures can be built at virtually unlimited lengths and are fully relocatable.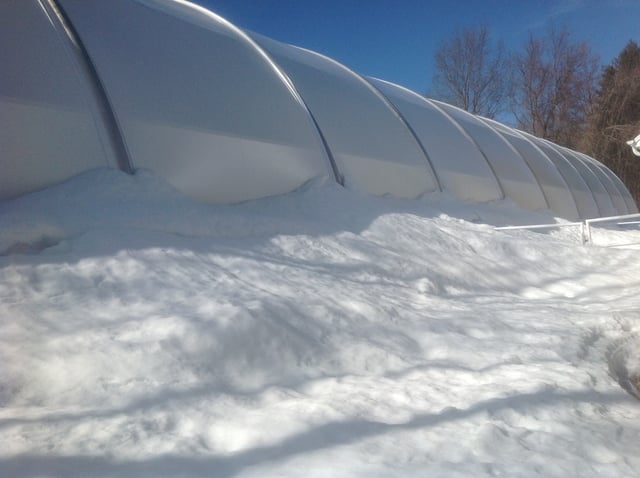 Working conditions can be a key factor in business operation setbacks. Continue operations even when it seems impossible due to the weather conditions nature has dealt you. Our structures fit the needs for many industries, including construction, in times of harsh temperatures and the precipitation that comes along with them. Our wide range of structures can be installed quickly, allowing for little to no delay in your company's operations. Our industrial tents provide ample storage for any project and protect your company's goods from the elements, such as wind, snow and moisture.
Provide your workers with a safe, healthy working environment. Each of our structures can be climate-controlled and equipped with power generators. We offer vented and ducted forced-air heating systems. Circulation fans also serve to dehumidify your structure of choice. Sunbelt Rentals uses both natural gas and propane sources of heat production.
Each of our structures can be fully customizable to fit your project's needs. During the winter months, we recommend including hard walls to provide additional insulation. Our insulated steel walls have 1-3/8" insulation, so occupants will feel the same as though they were in a brick-and-mortar building.
If you don't need fabric buildings for business continuity purposes but are planning an outdoor event, we recommend utilizing one of our outdoor tents. Portable heaters are also available to rent to keep occupants comfortable. Portable restroom trailers are the perfect addition and can be fully heated as well.
The expert project management team at Sunbelt Rentals is standing by to help set up your inclement weather plan of action. We're here to provide insights and guidance, from the initial planning to the completion of your project. Contact us today!