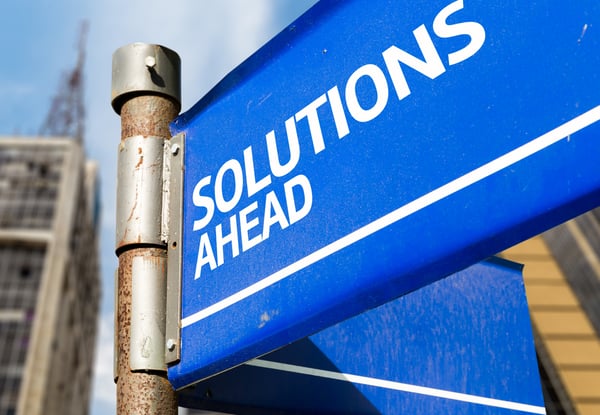 Our economy is in a constant state of change it seems. With so many economic unknowns, businesses must prepare to survive during tumultuous times. When a company encounters the need for a new structure, choosing to lease with Sunbelt Rentals could ultimately save a production timeline and a company's bottom line. With flexibility on terms, installation, removal and pricing for long-term rentals, the power of leasing cannot be ignored.
Flexibility of Terms
Leasing provides an inexpensive solution without the marriage of a long-term commitment.

Your company can lease your structure for as long as it is needed. There is freedom to expand the original lease if so desired.

Leasing is generally the most cost-effective approach for temporary-structure needs. Payments are fixed for the term and also include maintenance, installation and removal.

Leasing equipment without a long-term commitment gives a company the opportunity to use the newest product on the market.
Flexibility of Onsite Installation and Removal
With over one-million square feet of structure ready for immediate delivery and the ability to construct up to 10,000 square feet per day, Sunbelt Rentals is quick to respond and deliver on a company's need. Sunbelt Rentals is comprised of expert project managers that pride themselves on ensuring each customer's needs are met in a professional and timely fashion.

Sunbelt Rentals is able to install a temporary structure on almost any surface – asphalt, concrete or soil – without the need for a permanent foundation.

Sunbelt Rentals temporary structures can be dismantled, redesigned and, if necessary, relocated to a new location on the same job site.

Because the temporary structures are modular in design, they allow for not only easy set up and removal but also expansion or reduction for future projects. A temporary structure can even be attached to a pre-existing building by using Sunbelt Rentals' connecting-tent system which attaches to your existing structure with a seal or by installing the temporary structure in very close proximity to a current structure, thereby avoiding any renovation expense.

Sunbelt Rentals structures are temporary which means they provide a quick solution while they are needed and can easily be removed when the project is complete.
Flexibility in Price Break for Long-term Rentals
A lease agreement is not a loan. While borrowing for a loan reduces your line of credit, leasing acts as a new credit source.

A rented structure is exempt from property taxes, unlike a permanent structure.

The capital saved by leasing a temporary structure can then feed other areas of the company – including new product development, marketing, sales, promotions, operations, expansions, etc.

Leasing removes hidden fees. Sunbelt Rentals oversees the initial construction, the deconstruction process, as well as all maintenance, eliminating the possibility of unpredictable charges hitting your bottom line.

A permanent structure purchased with money borrowed increases liabilities while decreasing liquidity. Leasing avoids hindering a company's assets or liabilities.

Financing and leasing allow for payment over a longer period of time. Payments are made with tomorrow's dollars which may have less value than today's.
Sunbelt Rentals' temporary solutions are flexible by design. However temporary in nature, Sunbelt Rentals' fabric structures are built to last. Engineered with the highest safety standards across a variety of industries, a Sunbelt Rentals temporary structure is engineered to withstand a lifespan of 20 years. While the structure may be standing firm for decades, your commitment doesn't have to last as long. Unlike with a traditional permanent structure, when your project is concluded, so is your commitment to that temporary structure. So, you only pay for what you need.
Does your company have an upcoming project that could benefit from this flexibility? Call the leading provider of industrial tent rentals today, and let Sunbelt Rentals create a customized solution for your company's needs.
With over 90 years in the business, we've got you covered. Contact us today for your next project.