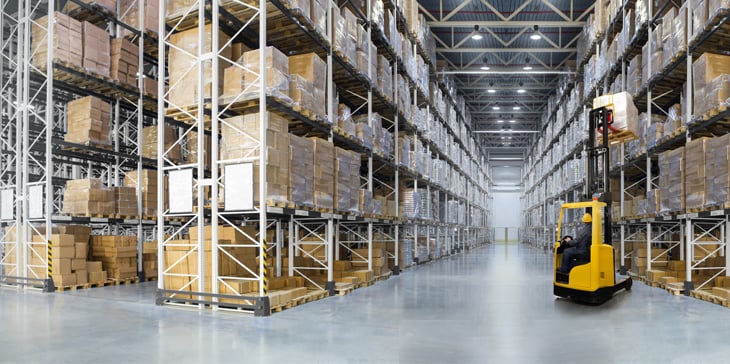 Industrial manufacturers lose $50 billion every year to unplanned downtime, according to a recent Emerson study.
When faced with equipment failure, limited production capacity or unexpected outages, top-performing companies are the ones that respond effectively without wasting time, energy or profitability. For many, modular structures are instrumental in minimizing downtime and ensuring business continuity across any crisis.
Temporary-structure solutions that are modular in design make it quick and painless to scale. Once these structures are in place, companies can adjust the sizing when their needs change — without spending weeks on new construction or renovations.
Compared with permanent buildings or purchased structures, leasing a modular solution allows businesses to maximize their existing space at a fraction of the cost. Here are six benefits of modular structures for growing companies.
1. Easier Expansion
Temporary or semi-permanent structures can accommodate unexpected growth to help businesses capitalize on the new momentum. The cutting-edge design makes it possible to redesign the structures for easy expansion, attach them to existing buildings, downsize them to make room on your property and decommission the space entirely when no longer needed. Sunbelt Rentals' modular clearspan structures are built in five-meter increments, ensuring businesses can scale anywhere from 2,500 to 500,000 square feet.
2. Longer Lifespan
Modular structures can change as your business does, making them valuable assets for years to come. Instead of moving or renovating whenever you need more or less space, these customizable solutions allow you to modify their square footage over time. And because they are engineered for durability, Sunbelt Rentals' structures have longer lifespans than the industry average, withstanding extreme weather, long-term stress and years of use.
3. Faster Turnaround Time
When your business needs space, you don't have time to wait on an extensive remodeling process. Remodels can take four to six months to complete, and with today's ongoing supply-chain disruptions, companies may face even longer delays. However, modular structures have rapid installations and can serve as gap solutions during times of transition. Plus, Sunbelt Rentals has over one million square feet of available inventory ready for immediate deployment.
4. Better Return on Investment
When you need to adjust the size of a rigid structure, the project can quickly spiral out of your budget range. Repairing a building requires expensive equipment and renovation crews, ultimately taking a toll on your bottom line. Instead, you can scale your modular structure when it makes sense for your budget. You can equip your solution with an extensive array of amenities, giving it all of the comforts of a modern building without the overhead costs.
5. Lower Commitment
Leasing modular structures require little long-term financial commitment. Their built-in flexibility allows you to experiment with different systems and sizes on your property until you find the right fit. With Sunbelt Rentals' turnkey services and end-to-end support, you don't even need to dedicate maintenance staff to the upkeep of your structures or waste time dismantling them. Sunbelt Rentals handles it for you so you can focus on your business.
6. Simpler Relocation
With Sunbelt Rentals' modular design, you can even move your structure to a different location on the same job site. Traditional buildings have strict foundation requirements, but you can install modular fabric structures on nearly any surface. When it's time to relocate, you can transition the temporary or semi-permanent solution to a new spot and immediately return your site to its previous condition.
---
Since 1924, Sunbelt Rentals has been providing seamless, scalable
solutions across industries. If you need space fast, contact one of
our expert project managers today to learn more about how fabric
structures can drive efficiencies for your organization.