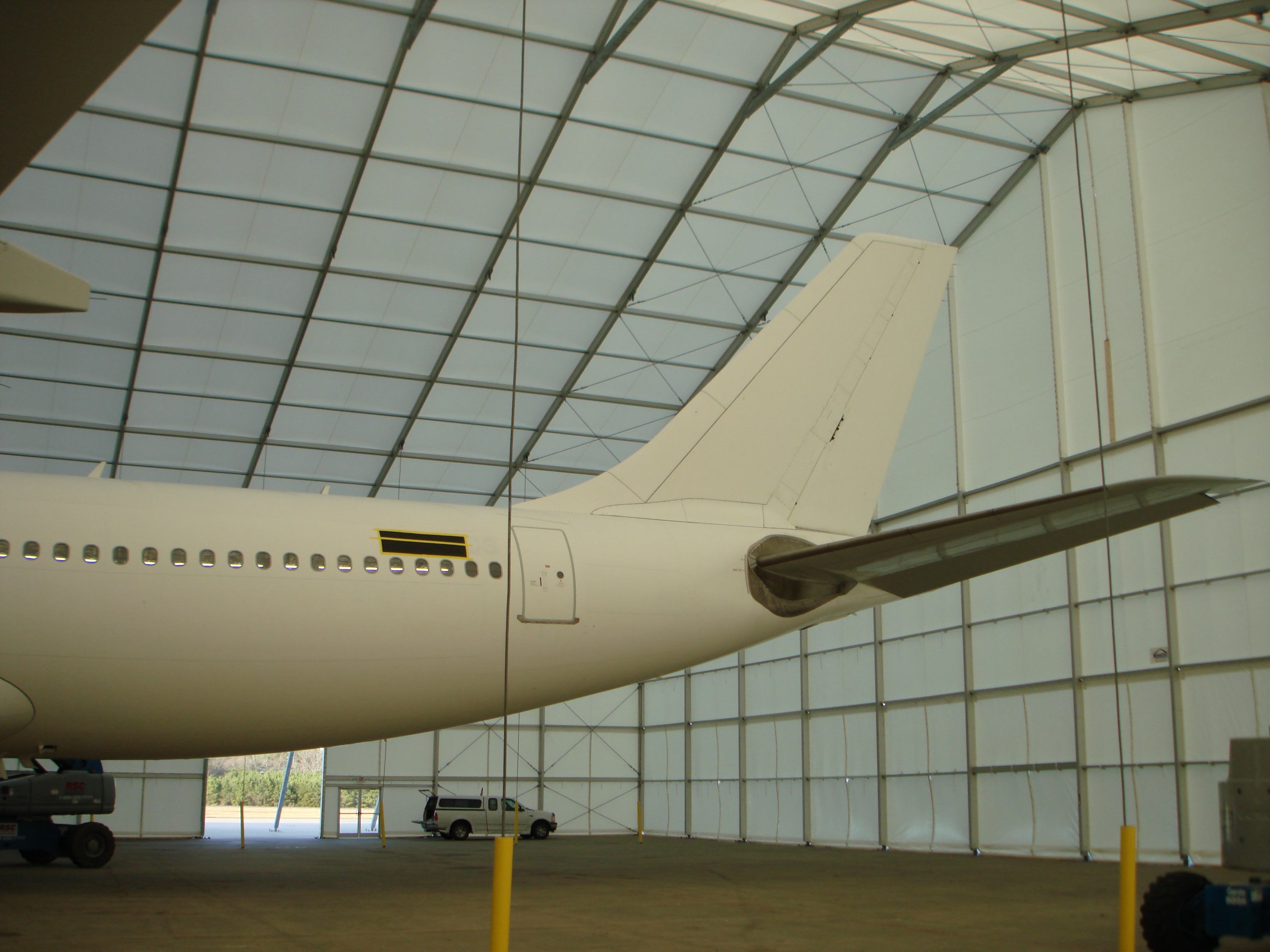 In 2007, Sunbelt Rentals installed the world's tallest clearspan structure to cover a 777 jet.
Over the course of our 94-year history, Sunbelt Rentals has developed a legacy of innovation by tackling our customers' problems with state-of-the art ideas and solutions. These innovations have also become meaningful industry contributions. In Part 1 of this series, we shared Sunbelt Rentals' breakthrough solutions from our first five decades, like the development of the first mechanical post driver.
As a more recent example, in 1999 Sunbelt Rentals was the first to use insulated guardian steel sidewalls on temporary fabric structures. This design—first used on an on-location movie set—was a solution for our client's unique security needs. Today, many of our competitors mimic this ingenious hard wall approach.
In Part 2 of this series, learn about Sunbelt Rentals' game-changing innovations over the past four decades, each custom-designed to address the unique needs and ever-arising challenges of our customers.
1982 – Sunbelt Rentals becomes the first company to bring clearspan tent structures to North America.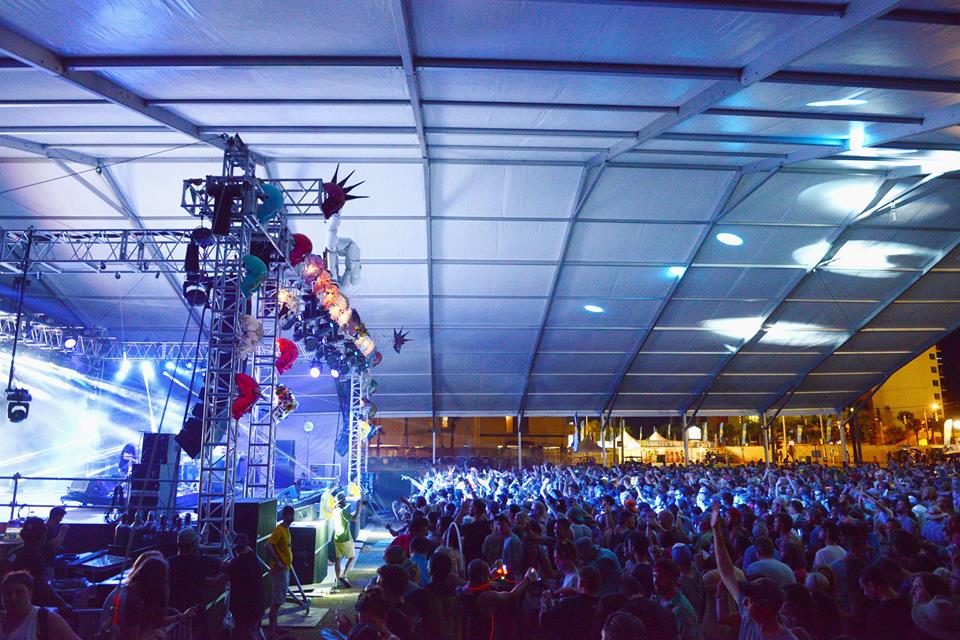 This revolutionary design—used in applications across several industries today— is highly engineered and significantly more weatherproof than any other structure available. Clearspan structures are framed tents. Because they are free of interior supports (like center poles), the structures allow clear lines of sight during events. The design also eliminates tripping hazards like ropes and cables. According to Bill Pretsch, who purchased Sunbelt Rentals in 1972, "Industry experts at the time said no one would want to replace a pole tent with a frame tent like mine. But, not only did people want it, it made fabric structures a viable solution for industries who could never really use them before. Today, clearspan structures are used for everything from events to large manufacturing operations."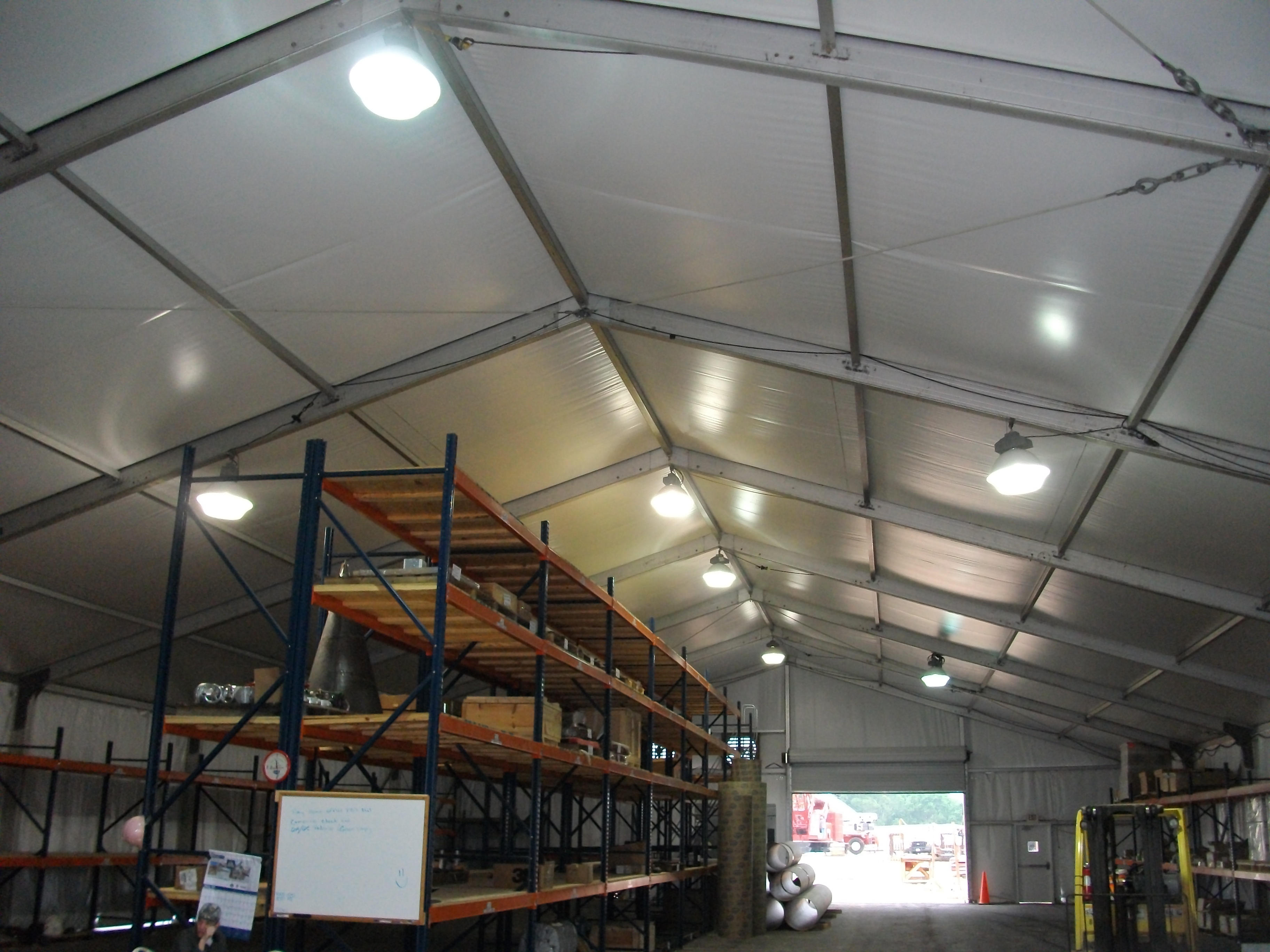 1984 – Sunbelt Rentals is the first company to use knuckleboom cranes to install temporary structures. This crane made it possible for a single operator to efficiently lift incredibly heavy structure beams that once required a crew of 12 to place. This increased efficiency saved customers time and money.
1999 – Sunbelt Rentals introduces horizontal steel sidewalls for temporary structures. Before steel sidewalls were introduced, temporary structure suppliers used plastic panels to reinforce temporary fabric structure walls. Insulated steel transforms a temporary fabric structure into a semi-permanent building and provides security and energy efficiency that far surpasses the capabilities of their plastic counterparts. Sunbelt Rentals installed the first temporary structure with insulated guardian steel sidewalls on-location for the set for The Legend of Bagger Vance. The design is still used in a variety of applications today.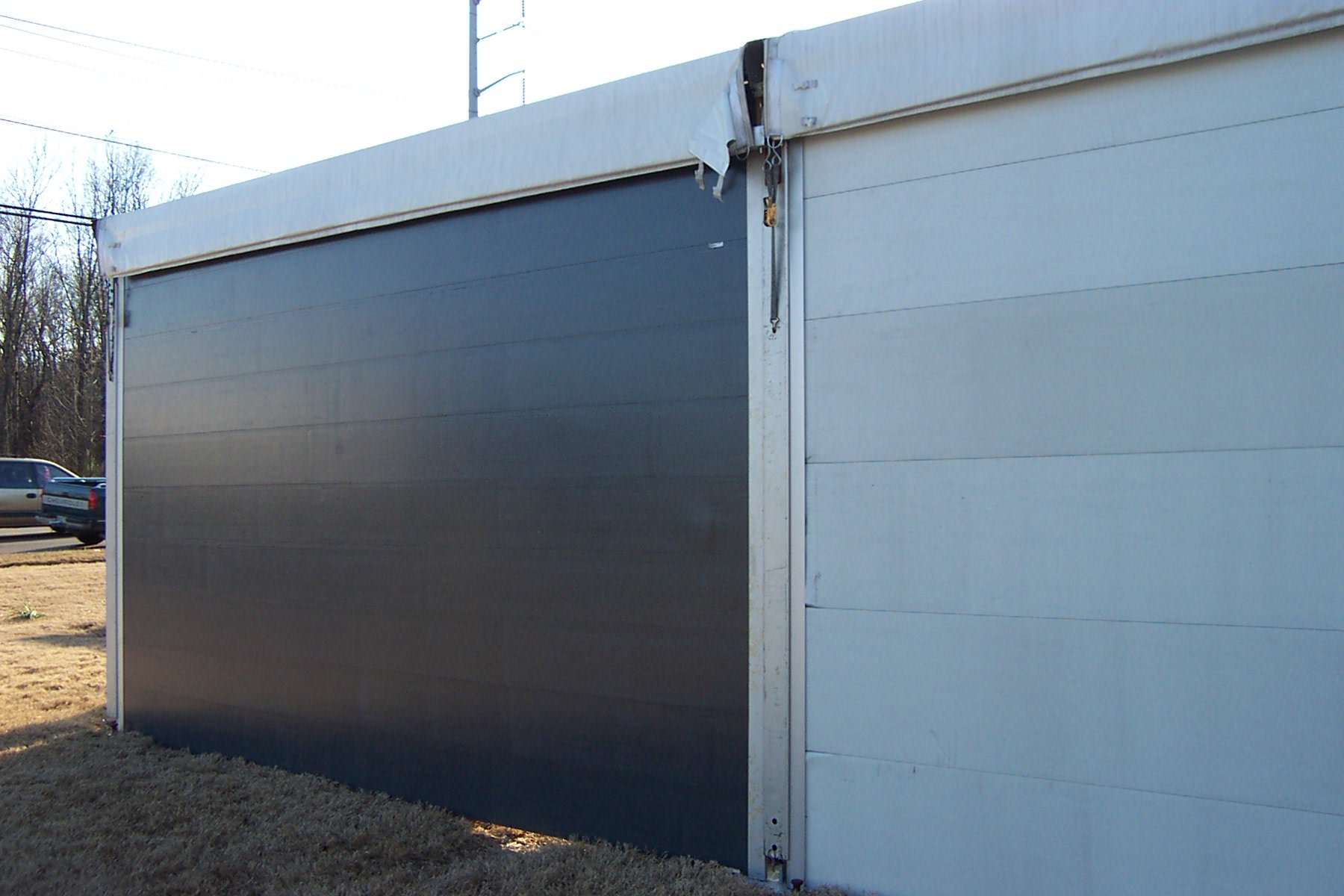 2007 – Sunbelt Rentals installs the world's tallest clearspan structure to cover a 777 jet. The massive temporary structure, which is still in use today, was constructed with 11 meter legs (standing over 40 feet tall). It remains one of the widest and tallest relocatable fabric structures in the country.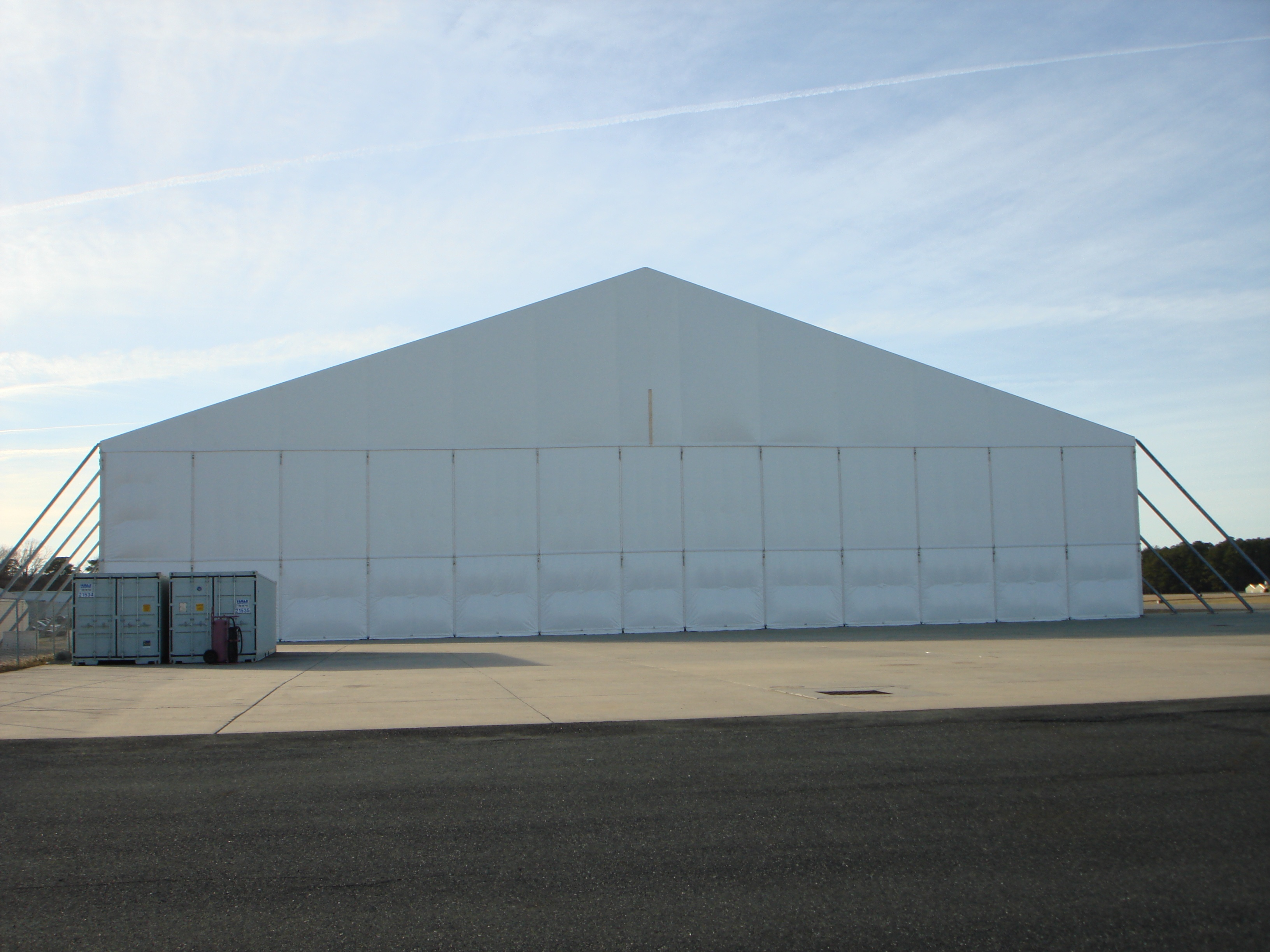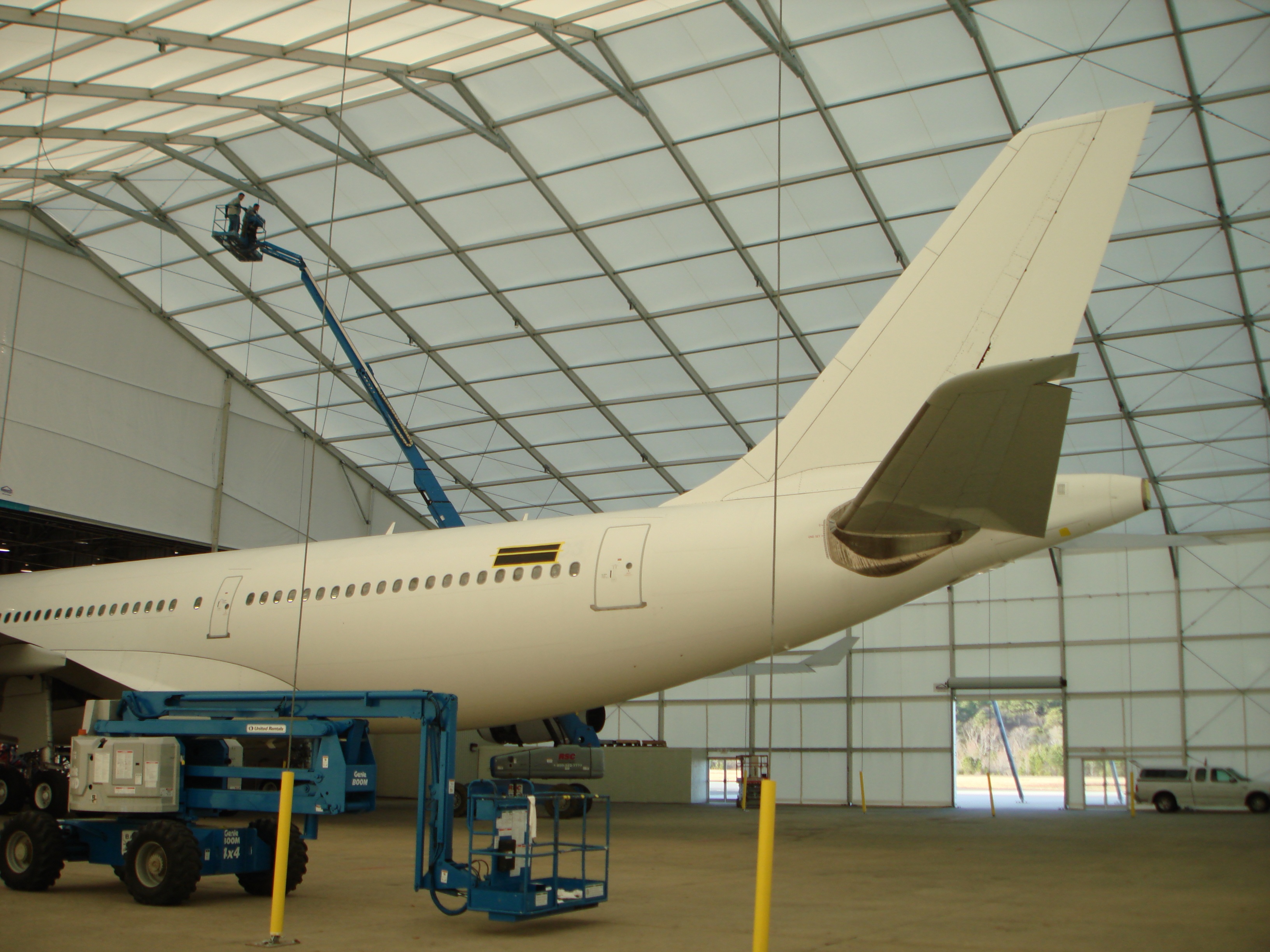 2009 – Sunbelt Rentals installs the first Mahaffey Tension Series (MTS)™ structure, allowing structure installations in the most extreme conditions. This structure series was designed specifically for harsh conditions and is certified to withstand wind loads up to 130 mph and snow loads up to 30 lbs. Its peaked-arch profile allows snow to "shed," and its highly-engineered design ensures its lightweight aluminum frame is stable and reliable in extreme conditions—even harsh winds in the tundra of "snow country." This structure makes temporary fabric buildings an accessible, affordable facilities option companies in harsh climates couldn't previously consider.
2010 – Mahaffey produces the Boomerang—the first user-friendly relocatable metal building. Made from recycled steel and designed to be deconstructed and repurposed, Boomerang Buildings provided an extremely energy efficient option, allowing customers to earn LEED credits for their site or project.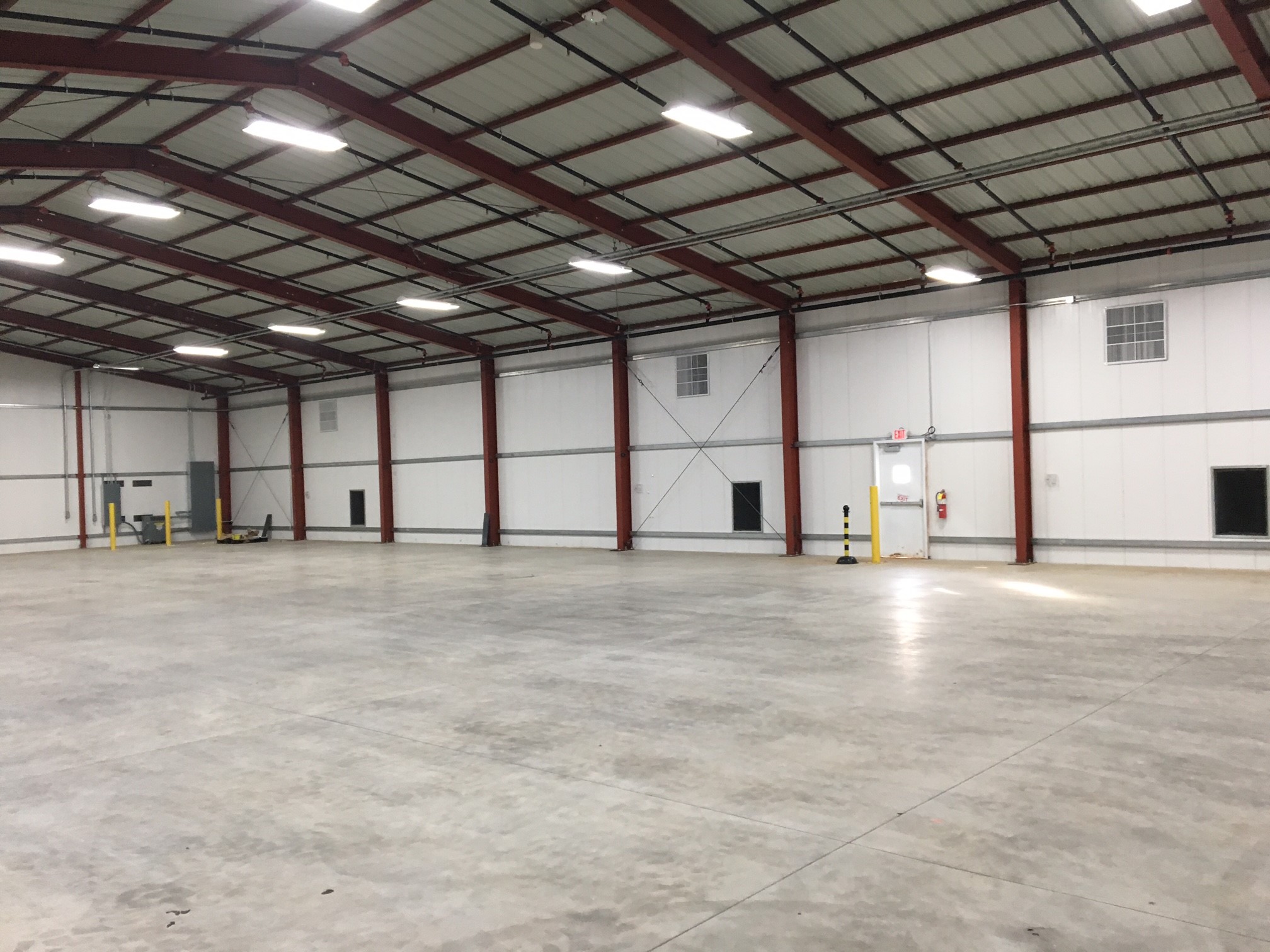 2015 –Sunbelt Rentals engineers and installs MAX 756 blast resistant structures. MAX 756 meets all RP 756 blast criteria, allowing customers to move break and meeting facilities closer to their work sites, saving thousands of hours of wrench time lost due to workers traveling to and from break areas.

2017 –Sunbelt Rentals engineers and installs SUPER MAX 756 blast resistant structures, certified for Zone 1 siting. SUPER MAX 756 was painstakingly engineered for Zone 1 siting, allowing customers to locate break and meeting facilities closer to work sites than ever before, saving thousands of hours and dollars of previously lost wrench time.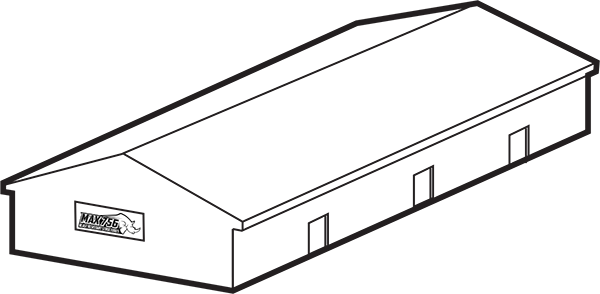 Sunbelt Rentals has partnered with clients across North America and the Caribbean to deliver new solutions and the best products and services in the industry.
We are ready to partner with you on the ideal solution for your next project. Download our latest Industrial Brochure and contact us today to get started!