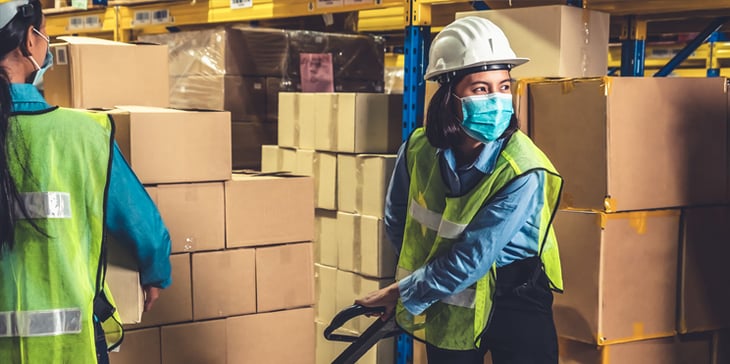 It's been a challenging year for the manufacturing sector, to say the least.
Between the natural disasters, trade-policy changes, economic uncertainty and shifting consumer demand, manufacturing companies around the world are experiencing unprecedented interruptions to their sales and production. A recent Fortune study found that a whopping 94 percent of Fortune 1000 companies are facing supply-chain disruptions because of COVID-19, leading to increased lead times, delays and costs.
As the holiday season threatens to cause more disruptions, manufacturing companies are proactively taking steps to protect their production. For some, temporary fabric structures are key to their short-term solutions. Here are three pandemic-era obstacles slowing the manufacturing industry's growth and how leading companies have overcome them with the help of temporary structures.
Supply Shortages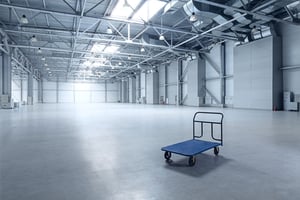 Many businesses that rely on complex supply-chain sourcing have had to significantly slow their manufacturing. A recent survey by the Institute for Supply Management reported that 31 percent of respondents are turning down or delaying orders because of global disruptions.
For years, the manufacturing industry has embraced a "Just-in-Time" business model, making inventories as lean as possible to eliminate waste and increase profit. While this model works well during a predictable year, it left little room for error when the pandemic began to have far-reaching effects on the global supply chain.
Now, manufacturers are rethinking whether the short-term benefits of the Just-in-Time model are worth the long-term risk. Though extra stock can become obsolete if consumer behavior or demand changes, lost revenue due to worldwide shortages can be crippling.
In addition to finding alternate ways to source materials, some companies have begun building up their inventories again as protection against ongoing disruptions. However, warehouse space has become scarce as a result of the growing demand, and rental rates across the country are increasing rapidly.
Temporary fabric buildings can serve as the perfect semi-permanent solution by offering agile, on-site warehouse space with fewer overhead costs. Temporary warehouses have allowed manufacturing companies to adapt quickly to industry obstacles and minimize downtime.
Reduced Productivity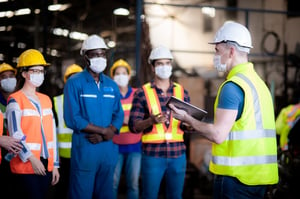 As COVID-19 caseloads rise and fall, manufacturing companies have had to mitigate the virus's spread by increasing social distancing in their plants. With already limited on-site space, reducing on-site density to meet social-distancing recommendations has further diminished manufacturers' productivity. Production has slowed or ground to a stop in many facilities while managers determine how they can safely maximize their space.
In a recent Deloitte survey of manufacturing executives, 20 percent said managing productivity was currently their top challenge. A Kearney study had similar findings, with more than 50 percent of surveyed plant managers reporting that social distancing and COVID-19 cleanings negatively impacted the productivity of their facilities.
Temporary fabric structures have allowed manufacturing companies to protect the health of their workforce while staying efficient in their everyday operations. Some manufacturers have used fabric solutions to add socially distanced lunch and break areas to their sites, giving them room to then repurpose their existing spaces to meet safety requirements. Others have been able to get their teams back to work by installing thermal screening structures to identify any potential threats of COVID-19.
Outfitted with heating, ventilation, air-conditioning, flooring, lighting and other amenities, temporary and semi-permanent fabric solutions have provided manufacturers with a safe, comfortable way to maintain high productivity.
Demand Fluctuations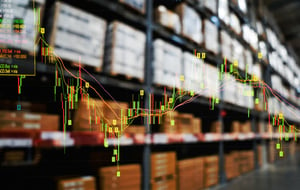 When the pandemic first hit, consumer demand fell rapidly, leaving manufacturing companies with billions in wasted assets and unsold goods. Manufacturers were left with little choice but to liquidate much of their inventories to cushion the fall.
But then, the economy started to rebound, and demand suddenly surged. The unexpected shift contributed to the global supply-chain delays that the industry is still experiencing. With the holiday season quickly approaching, manufacturing companies are gearing up for another consumer rush.
As manufacturers try to keep up with the fluctuating demand, temporary fabric structures have eased their ability to scale their on-site space without being tied down by long-term leases. Manufacturers have leveraged the fast turnarounds of fabric solutions to stay nimble in the face of the changing trends.
---
Since 1924,

Sunbelt Rentals

has been providing temporary and semi-permanent solutions for clients in the manufacturing industry and beyond. If you need space fast, contact one of our expert project managers

today to learn more about how fabric structures can drive efficiencies for your organization

.