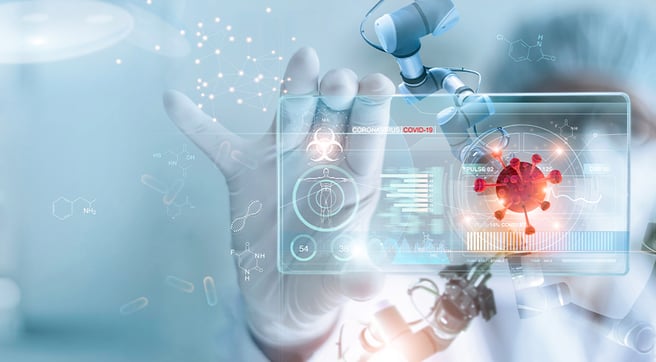 In early 2020 the world experienced one of the most jarring large-scale health threats in history: COVID-19. While whole cities and states began taking drastic measures to keep people safe by ordering people to stay home, Sunbelt Rentals teams were being called upon to help business owners keep their companies functioning in a foreign world of new precautions and health risks. Here's what we've been doing behind the scenes of a pandemic.
New Orleans: Temporary Hospital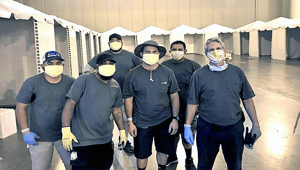 Louisiana has been identified as one of the places hardest hit by COVID. More than 32,000 people have been infected and more than 2,000 have died. These thousands of people are being treated in hospitals but a lack of space and supplies made flattening the curve even harder.

In late March, the Ernest N. Morial Convention Center was transformed into a makeshift hospital. Sunbelt Rentals, in partnership with EverBlock, was on the ground within hours of being called on and began building rows upon rows of temporary structures across the center's 1.1 million square feet to house patients. Sunbelt Rentals' team constructed an estimated 150 10x10 structures a day. This makeshift medical center housed thousands of patients recovering from the coronavirus as a means of freeing up beds in hospitals for the critically ill.



Sunbelt Rentals Gateway: A New Way of Working Safe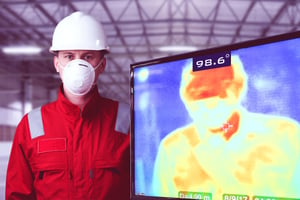 The CDC and WHO have worked hard to instill the importance of new, unprecedented safety measures in the workplace for industries that have to carry on during COVID. When multiple company leaders approached Sunbelt Rentals with a need for a health risk solution as their teams get back to work, Sunbelt Rentals developed a system that could work for everyone and help flatten the curve.

Sunbelt Rentals Gateway was created as a process for these thousands of employees to enter work every day while mitigating the spread of coronavirus. Each day employees enter the structure, fitted with anywhere from two to eight lanes that guide employees through an assembly line with clear six-foot social distancing directions. Each employee is scanned by an infrared thermal camera and results are produced in under three seconds. The structures are also completely air controlled with their own HVAC systems, further ensuring accurate readings. Scans are processing 20 people per minute, capable of processing 200 people in just ten minutes.

The Sunbelt Rentals Gateway provides an all-in-one solution that combines thermal scanning equipment with custom-designed screening facilities — compliant with the CDC's safety recommendations and ISO's screening protocol — to create the safest, most efficient solution for protecting teams of 200 to 3,000 as they get back to work.



Sunbelt Rentals Working for Our Military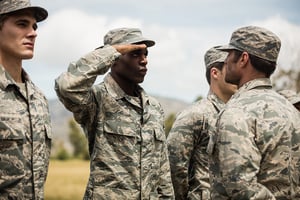 In early April, Sunbelt Rentals received notice that a military recruit depot was in need of 200,000 square feet of temporary living space for 1,800 marines. While the majority of the country practices shelter-in-place, the nation's military must still press forward. The depot recognized the need for a place to quarantine recruits awaiting assignment to their respective boot camp, to mitigate the spread of COVID-19.

The same afternoon that Sunbelt Rentals teams were alerted of this project, trucks were loaded with all of the equipment they would need to create quarantine facilities to comprise barracks, dining halls, recreational areas, and more — with interior layouts strictly adhering to CDC recommendations for social distancing. The following morning, Sunbelt Rentals crews were on-site and constructing their temporary structures, with the entire project fully completed in less than three weeks.



Sunbelt Rentals Goes the Distance
No matter what structure solutions your teams need during these uncertain times, Sunbelt Rentals teams are working around the clock to get you back to work. Day or night, we're ready to help.
---
Call one of our expert project managers to talk about your next big project.