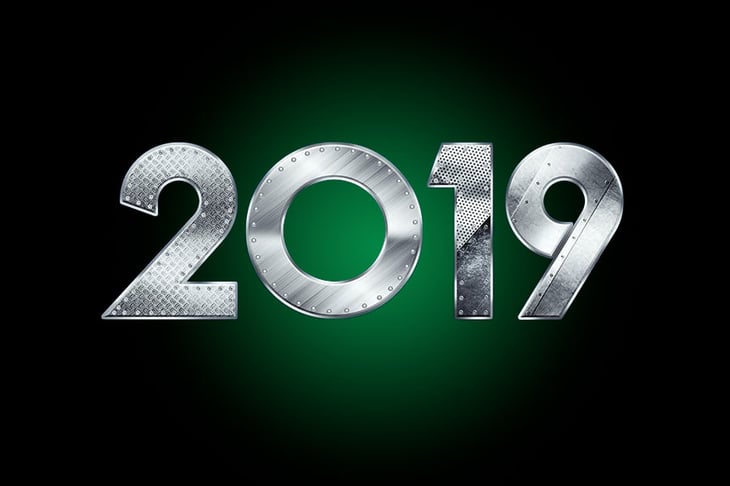 As a leader in the industrial tent marketplace, Sunbelt Rentals tackles the most significant problems across industries with innovative temporary solutions. 2019 proved an exceptional year, consisting of awe-inspiring partnerships and collaborations with new and long-standing clients. A common thread among all clients was the trust placed in Sunbelt Rentals to find the best solutions to meet their business goals.
Problem-solving is one of Sunbelt Rentals greatest strengths. Faced with a year of challenging, complicated and time-sensitive projects, Sunbelt Rentals still prevailed. Sunbelt Rentals' team of professionals collectively proposed, designed and installed unique fabric structures for hundreds of projects ranging in scope, purpose and complexity.
Here are five industrial tent solutions from 2019 that highlight Sunbelt Rentals' remarkable year and diverse expertise in multiple industries.
One of a Kind Containment for Massive Toxic Threat to Water Supply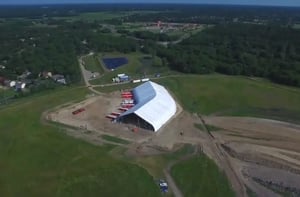 An environmental remediation company, located in the northern U.S., asked Sunbelt Rentals' team to partner on a toxic landfill project. This landfill had simmered since closing in the 80s, and when officials discovered it was leaking poisonous chemicals into the ground, they had to act fast. They desperately needed a temporary structure to cover a vast area—over one and a half acres of land. Additionally, they required an airtight structure and an air purification system for the excavation process. Sunbelt Rentals' years of experience with environmental remediation and their ability to design-engineer from the ground up enabled them to propose, design and install an enormous, one-of-a-kind solution.



MTS™ Helicopter Hangar Serves and Protects Marine One Fleet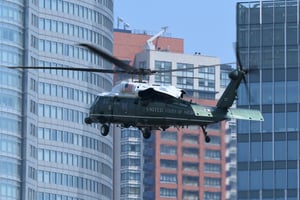 Sunbelt Rentals is no stranger to urgent requests. Its team can mobilize quickly and bring innovative design-engineered customizations to the table that solve complex worksite issues. That's why clients in government and military branches seek Sunbelt Rentals out as vendor partners. Recently, the Marine One fleet hangar was scheduled for restoration, and the construction company responsible for the job tapped Sunbelt Rentals to provide a temporary on-site hangar. The project had significant challenges, but the result was a magnificent MTS™ 20,000 sq. ft. hangar with a fully operational Sunbelt Rentals Xtension™ door.



Temporary Fabric Building Helps Luxury Car Manufacturer Increase Production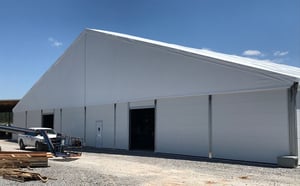 A successful luxury car manufacturer contacted Sunbelt Rentals with a serious capacity issue. The client needed to step up the production of its luxury car line through the installation of a temporary detail shop. With impending deadlines, they needed a quick, turnkey vendor. They had worked together in the past, and knew Sunbelt Rentals could handle the exacting customizations required to deliver a fully operational detail shop. The approved structure included a 17,224 sq.ft. customized MegaStructure™ with climate-control and five motorized garage doors. Sunbelt Rentals exceeded expectations, and was recently rehired by the client to start two new projects!
Sunbelt Rentals Provides Rapid-Response Solution in Hurricane Aftermath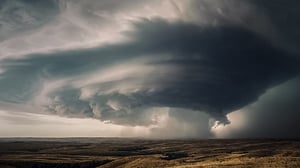 A multinational heavy-equipment rental company known for rapid response in emergencies was in harm's way when Hurricane Michael devastated the Florida panhandle. Its local repair shop was lost, as were many businesses in the surrounding coastal cities. Unable to provide much-needed heavy equipment and service repair for cleanup efforts, the management team realized an immediate need for a fully operational temporary repair shop. They called Sunbelt Rentals for expert consultation on the project.
Sunbelt Rentals' team was already working in the area on other disaster relief projects. Once Sunbelt Rentals reviewed the specifications, the team quickly proposed a 4,200-square-foot MegaStructure™ as the perfect temporary repair shop solution.



Sunbelt Rentals Drives Big Rig Growth for Global Manufacturers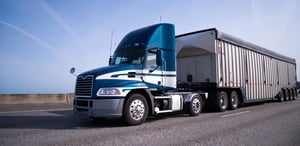 Long-haul trucks are in high demand. The recent surge in demand prompted a global manufacturer to hire Sunbelt Rentals as a temporary warehouse vendor to expedite production. The client was up against several significant challenges, including a tight deadline, harsh weather conditions and limited on-campus space. Sunbelt Rentals proposed, designed and installed a 9,200 sq. ft. warehouse finishing area with the capacity to hold 14 semi-truck cabs.
---
Sunbelt Rentals' team celebrates the projects tackled in 2019 and looks forward to more challenging and diverse projects in the new year.
If you have an upcoming project that calls for a full-service, temporary-structure provider, contact one of our expert project managers today.