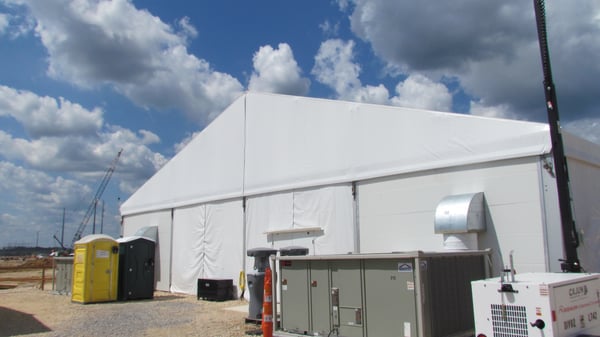 Green construction can feel like an incredibly broad term with many meanings and understandings. According to the Building Owners & Managers Association (BOMA), green construction is looking "beyond the readily apparent aspects of the office or building to create a space that addresses the comfort, health and broader environmental impacts of the construction/remodeling process."
Innovative, eco-friendly, and energy-saving temporary structures are an affordable and easy way to bring many of the benefits of green construction to your next facilities expansion project.
Unlike traditional construction, the modular nature of temporary fabric structures and the way they are installed make these buildings inherently "greener" than permanent construction.
One of the major benefits of temporary buildings is that they are designed for on-site assembly, which also means these structures can be more easily disassembled at the end of a facility's project life. Everything is manufactured for portability, and the structure itself can be assembled with hand-tools and minimal disruption to your site.
Energy-efficient amenities like LED lighting, Guardian insulated steel walls and HVAC systems save money and energy. Additionally, engineered fabric structures can have almost zero air leakage.
Temporary structures are also designed to be reused. Waste is eliminated by reusing materials, controlling inventory and protecting building materials during the fabrication process.
Read on to see four notable "green" temporary projects.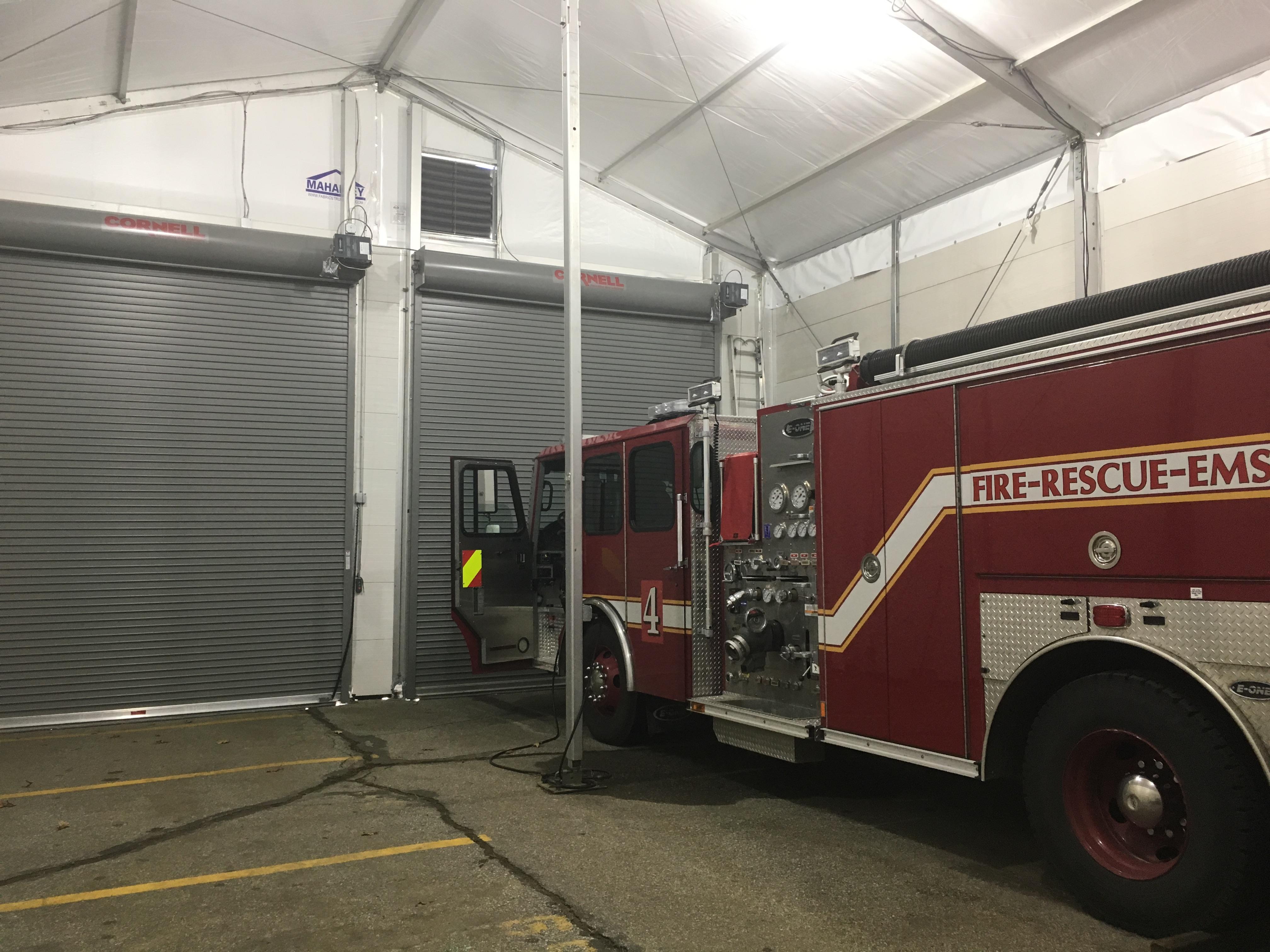 In 1999, Sunbelt Rentals was the first to use insulated Guardian steel sidewalls on temporary fabric structures. Insulated steel transforms a temporary fabric structure into a semi-permanent building and provides security and energy efficiency that far surpasses the capabilities of their plastic counterparts. This was a key component in this temporary firehouse project. When a local fire department in a Northeast township experienced an internal fire, it set the community on edge. The accident left citizens vulnerable and city officials scrambling to find a quick solution to get the fire station up and running.
Want to learn more about Sunbelt Rentals' sustainability structures? Read our previous Sustainability and Temporary Structures blog, or contact us today.