Venues are undoubtedly the most important detail of any event. Whether it's a renowned music festival, a high-profile wedding, major sporting function, global product launch or a prestigious special event, a temporary fabric structure presents a wide range of options and amenities for any special occasion.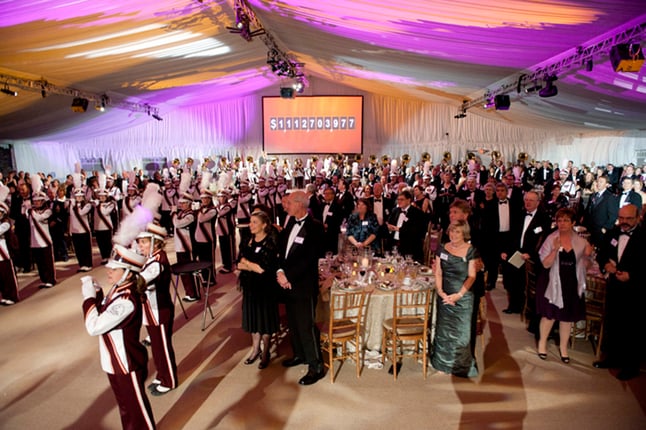 Make It Your Own
With a large interior space, fabric structures provide guests the freedom to move about the room without feeling encapsulated. These structures are customizable, allowing you to feature any color or logo that best represents the event or your brand. Choose from the many different types of flooring, whether you're looking for a red carpet entrance or wanting to dance the night away.
Weather
Come rain or shine, these portable buildings are weatherproof and engineered to withstand light storms, snow, or wind. So no matter the weather, you don't have to worry about canceling or postponing your special event if Mother Nature decides to unleash her fury.
Lights
Natural or electrical? Sunbelt Rentals offers various types of fabric covers, as well as glass walls that allow natural light to fill the venue during the day. If you're planning a nighttime event, light up the room with French chandeliers or Italian bulb string lights.
Climate Control
Summer or winter has no effect on your special event when Sunbelt Rentals has you covered. We can provide your structure with the appropriate cooling or heating devices, so every guest can enjoy your event in a comfortable setting.
Where Do I Sit?
Can't find your seat? No need to fret! Sunbelt Rentals offers a variety of seating options from stadium seating to Chiavari chairs to lounge furniture. If food will be offered at your event, Sunbelt Rentals can provide catering and food service as part of our full-service package. Choosing Sunbelt Rentals Fabric Structures isn't about choosing a venue, it's about choosing the venue your guests will have a memorable experience in.
Unique Designs
Sunbelt Rentals' temporary structures are limitless. Our latest masterpiece is called the Manhattan Matrix, a temporary facility that gives the impression of a permanent building. When hosting important clientele, this design is sure to impress. The structure consists of a sound proof glass wall and three sleek vinyl sides to complete a state-of-the-art building. Adding a double-decker to the event will allow anyone to become a part of the VIP status. Private parties or social gatherings makes no difference. It's this type of innovation and excellence that continues to prove why fabric structures are at the top of the list when it comes to choosing the right venue for any occasion.
Project Management
Our project management team is comprised of highly trained experts who assist in helping you prepare and plan any special event. Our specialists offer advice and guidance, as well as answer any questions or concerns you may have throughout the entire project. They work closely with you and our installation crew to ensure your plans are executed properly and in a timely manner.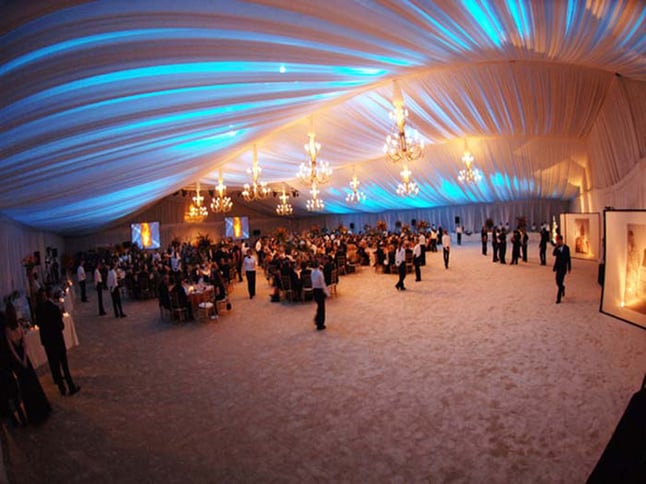 ---
Interested in learning more about tents and temporary structures for special events, or want more information about how you can get a custom fabric building for your next project?