We previously mentioned considerations you should factor when using clear span fabric structures. In many instances, Mahaffey has faced challenges with installation of our structures. Often, this requires an innovative approach to each and every detail.
On any given day, on any given project, we all face challenges. The reality is that at some point in life, we all face obstacles – in our personal lives, at work, and out in the world. Here at Mahaffey, we are dedicated, responsive professionals creatively solving problems. We like to think of a challenge as an opportunity, a chance to innovate and create solutions.
Below are a few examples of times when we came up against a unique challenge and had to think outside the box to make sure our clients' needs were "covered."
When a client in Honolulu needed a chic, new structure to accommodate guests for an outdoor luau show, they turned to Mahaffey to create a state-of-the-art structure that would "look nothing like a traditional tent" and offer unobstructed views of the island.
This project included a unique challenge, among many standard ones. In the center of the proposed location for the structure, there was an old mango tree – the oldest tree on the island – and the customer wanted to preserve it as part of the show.

Our solution was a large, clear span fabric structure complete with partial hard sides, enhanced lighting options, vented open ceilings with skylights, and an overall aura of elegance. In order to preserve the mango tree, we built a completely custom structure around the tree by cutting out large sections of the ceiling fabric and a small portion of the frame.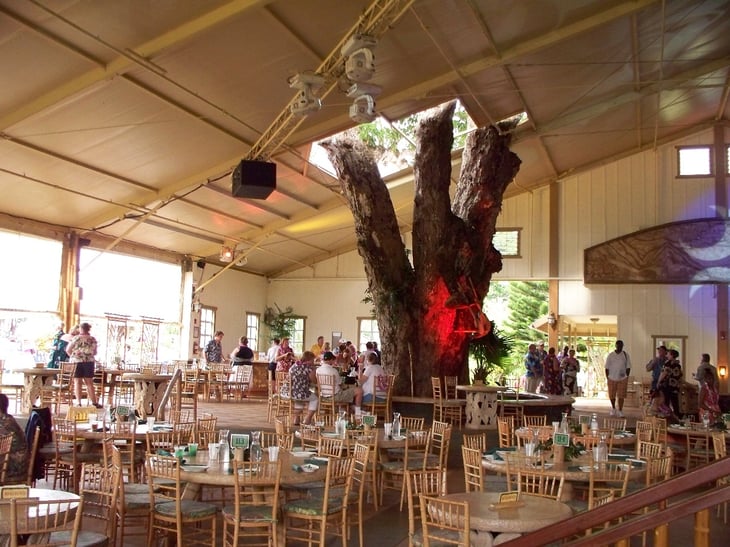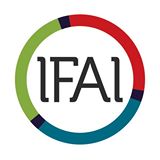 OUTSTANDING ACHIEVEMENT AWARD
Tent Manufacturing
Hawaiian Luau Structure
Mahaffey Fabric Structures
Memphis, Tennessee United States
When a South Carolina facility needed a custom fabric structure to enclose an Olympic-sized pool, they knew that Mahaffey would have it covered...in more ways than one. Our customer was looking for a way to empower guests by allowing them to swim, regardless of unfavorable weather conditions.
In order to accommodate the unique shape of the pool, every piece of the clear span tent had to be custom-made, including personnel doors, vent fans, special indirect sports facility wide lighting, glass garage doors, an insulated top, and insulated side walls.
Challenges were abundant with this project. We faced an acceleration of the installation timeline, which in turn required that we begin installation before having all the parts on-hand. Still, the project management team helped to ensure that the client received the highly customized solution they needed, right on schedule.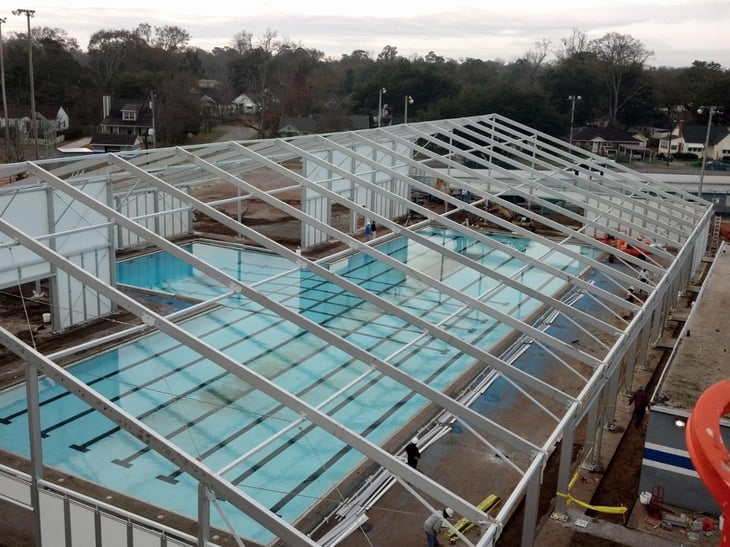 Weddings are magical events, and this particular client provided Mahaffey with an opportunity to create one of the most imaginative wedding venues in our more than 90-year history.
For this event, the ceremony and reception took place at the groom's home, overlooking the family land. The challenge? This particular fabric structure had to be installed over the pool.
We installed an open-air, clear span structure with elegant drapery and a French empire chandelier positioned over the center of the pool. Clear acrylic pool coverings with glowing halogen lights underneath provided the perfect dance floor for the reception. All in all, it was one of the most unique wedding settings ever seen in the south.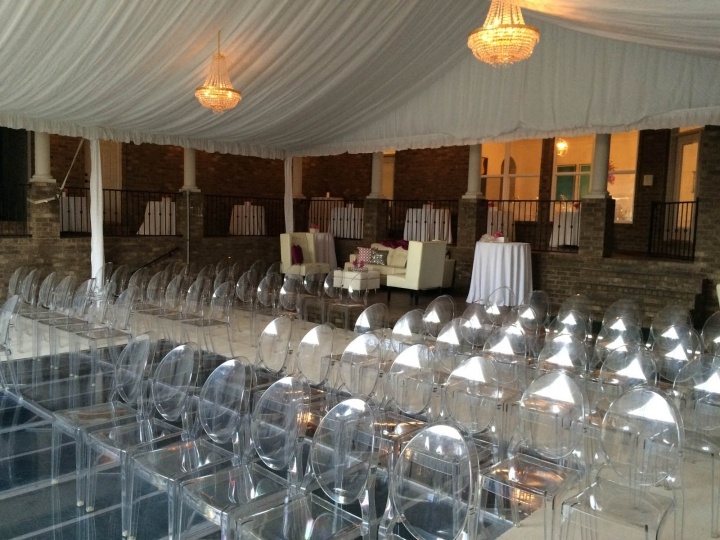 Mahaffey is proud to provide tents and temporary buildings for many industries, including aviation, industrial projects, and disaster relief. Mahaffey Fabric Structures has the expertise to provide a solution designed specifically for your needs.
Interested in learning more about our custom tents and temporary structures, or want more information about how you can get a custom fabric building for your next project?