In business, growth is good, but sometimes, rapid expansion can force you to grow your facilities faster than it seems concrete can even set. When you need more space but can't slow down to build it, what do you do to keep your business covered in today's fast-paced economy?
Often, temporary fabric buildings can save the day – and save your dollars – when you don't have time to pump the brakes on your expansion plans.
In this blog, we'll show you how to expand your business without expanding your buildings, budget or headaches. After all, if these three areas are in check, there's no limit to your potential growth.
Expand your Business without Expanding your Buildings
Sometimes a business expansion doesn't require an expansion of your permanent facilities at all. You may have a temporary need for added warehouse storage at different points in your production cycle, or you may need to expand production space for a short-term contract. If these needs aren't expected to continue, or you have permanent space in development elsewhere, a fabric building attached or adjacent to your current buildings can be a financially savvy way to meet your requirements.
Depending on your state and local codes, you may be able to expand with a temporary structure that is actually attached to your building, allowing your workers to access your inventory without ever stepping outside. Even in locations where fire or safety codes limit your ability to connect your buildings and fabric buildings, the required distance between structures may be as little as a few feet, minimizing exposure to the elements and making this a viable solution for you and your crew.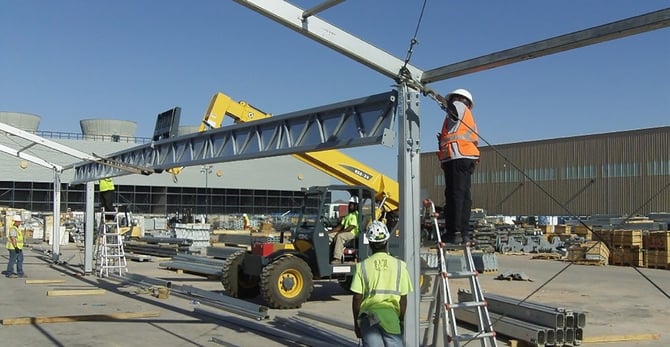 Expand your Business without (Unnecessarily) Expanding your Budget
Leasing from a trusted vendor partner gives you the freedom to add and take away a clearspan fabric structure as needed over the life of your project. It is very common for construction projects to start with temporary fabric structures planned only for lunch tents. But as the project toils on, temporary fabric buildings can easily be added to accommodate for inventory and equipment storage as well as manufacturing and production space to keep the project on track.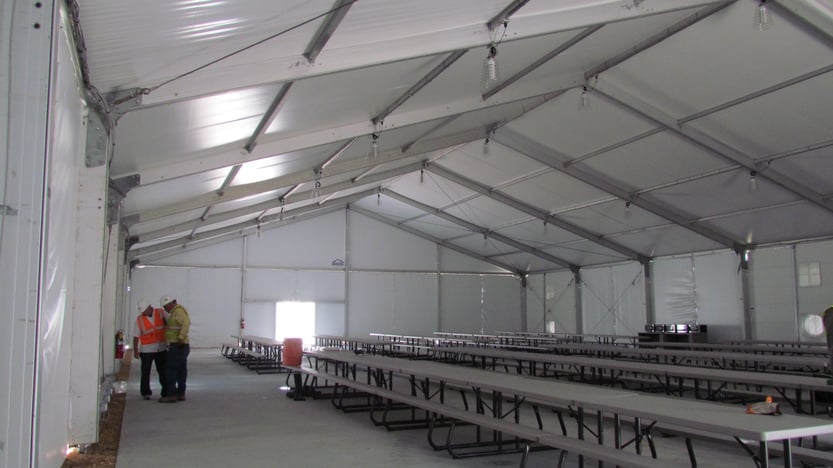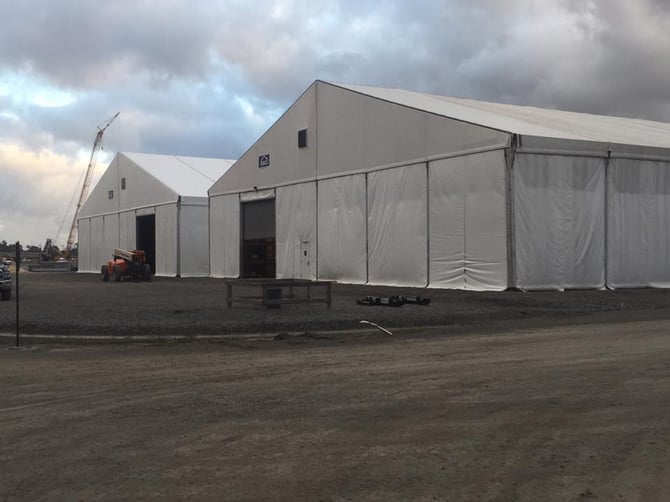 Additionally, the individual structures themselves can be expanded, giving you the flexibility to expand based on your real-time space needs and budget. With permanent structures, you must consider your long-term requirements, which can often mean paying for space today you don't need until tomorrow. Because of the scalable nature of temporary structures, you can start with a smaller structure, then increase the size of that structure when it makes sense for both your project and your budget. With a customizable clearspan fabric structure, you can add only the sq. feet you need, modifying and expanding over time.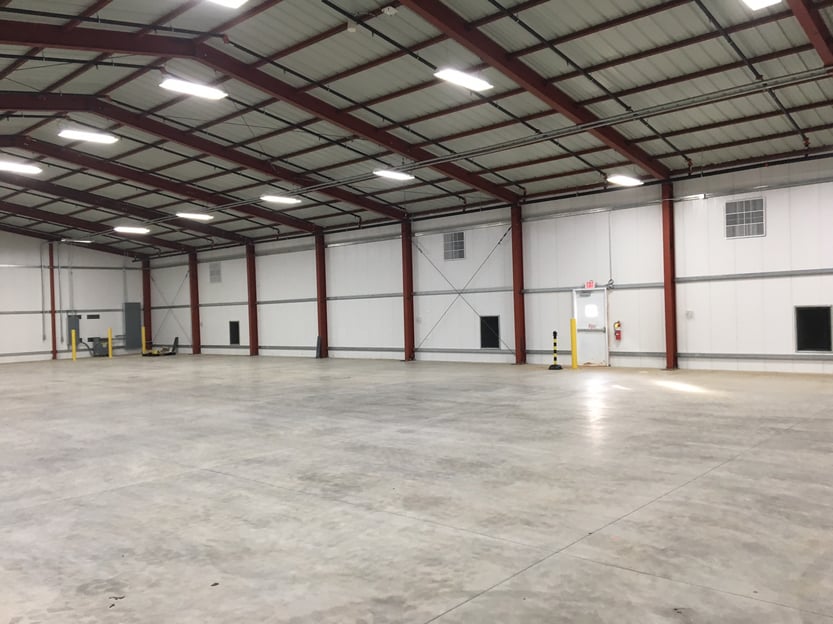 Leased temporary structures can even be moved as your site develops, keeping your crew productive by keeping their break and work spaces close.
Additionally, you can often extend your lease if you need additional time. Sunbelt Rentals' experience reflects that many customers choose to extend their leases because they like the space, benefits, and return on investment their temporary structures provided during their initial need.
When a leased temporary structure isn't needed anymore, your vendor will remove it, leaving your site as if nothing was there in the first place. This is a crucial budget consideration, as the cost of removal is typically included in the cost of your lease. This means you can plan for this in your budget and rest assured you won't face unexpected costs for removal or site restoration.
Expand your Business without Expanding your Headaches
In a perfect world, capital expansion projects will come together as planned without any hiccups or headaches. The reality, however, is that even with ideal weather, a huge budget, and the best crews around, something will likely cause you unexpected stress. One of the biggest values an experienced temporary structure vendor brings to your project is the ability to manage your needs without causing you undue burden.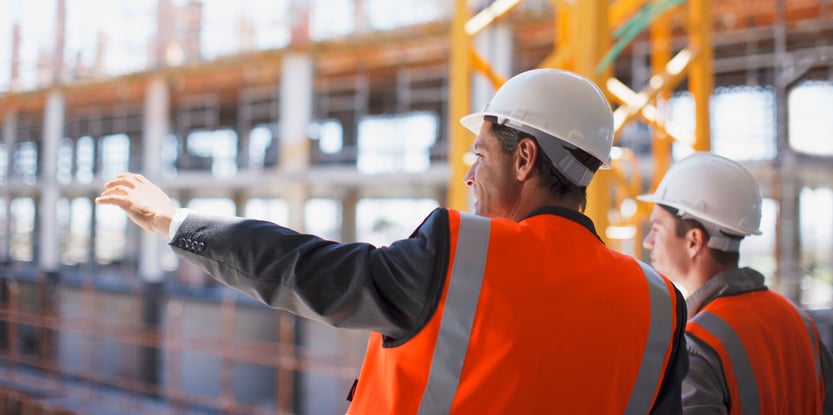 Safety is always at the top of everyone's mind when you enter a capital construction project. No one wants to have an injury on a job site, but the unpleasant reality is that construction zones are dangerous places where sometimes people get hurt. When that happens, you need to have a trained and trusted partner at your side. If it becomes apparent that even well-vetted contractors may not be up to certain tasks, your temporary structure provider should already be taking care of the details of their install so you and your crew can focus on bigger priorities. Over time, you can come to rely on these vendor partners more and more thanks to the flexibility of leases that can be expanded as new needs arise.
When your business has outgrown your current space, you may not need to get a construction crew going with hammers and nails. Explore your options with a trusted temporary structure vendor. Often, they will be able to guide you toward solutions that you've never considered—solutions that can save you time and money. Whether you add extensions onto current buildings, bring in temporary fabric structures to support your capital construction projects or add to your current lease with larger or additional structures, your vendor partner is available to help you troubleshoot the problems that come with growth.
Are you interested in learning more about expanding your business but not expanding your budget?