When you embark on a new project, your needs can change quickly. Suddenly you may find yourself renovating a building with no protection from the winter weather, stuck with limited workspace and new pandemic guidelines for your employees or in immediate need of temporary storage for a highly-sensitive product. You need a solution to keep things on track — and fast.
Enter: Sunbelt Rentals Fabric Structures.
Our clear span fabric structures can be completely customized, able to adapt to the quickly-changing needs of your project. We can build a structure to fit any space — whether you need to attach it to an existing building or even place one on top of a skyscraper. Your custom fabric structure can include virtually any accessory system the project may require, such as flooring, lighting and climate control. And when you need to expand, reduce, dismantle or relocate it, these structures can be quickly redesigned to match your new needs.
Though used for temporary purposes, fabric structures have a longer lifespan than steel, able to last for 20 years without needing repairs from rust or corrosion. They'll even withstand heavy snow, rain and wind so that your project stays on schedule.
Custom fabric structures are commonly used as temporary warehouses, aircraft hangars, base camps, living facilities and lunch tents. However, the uses don't stop there. When it comes to our custom clear-span fabric structures and expert team, the sky is the limit. Here are four unique use cases for custom fabric structures: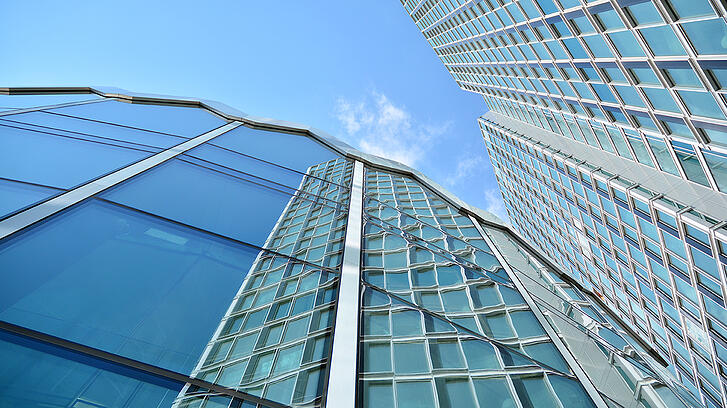 A client was preparing to renovate a 12-story building, and they needed a way to protect their employees in the building and keep the workspace at a comfortable temperature while the renovations took place. The client needed a trustworthy provider to build temporary structures at the very top of the 12-story building, and the structures would need to be able to withstand severe weather to keep workers warm during the construction process. Sunbelt Rentals was up for the challenge. In just two weeks, Sunbelt Rentals built a custom fabric structure over two skylights in the building, allowing the client to work on the renovations through the heart of winter without any weather delays.

A pharmaceutical distribution company was preparing to receive and store a large volume of products. However, the product required very specific cold-storage requirements and had low tolerance for failure. They needed more than 25,000 square feet of refrigerated space to accommodate their product. Inside the company's warehouse, Sunbelt Rentals built two custom, refrigerated structures. The walls and ceilings of the custom fabric structures were tightly-sealed and double-insulated, and Sunbelt Rentals worked with a partner to bring the refrigerated space down to the desired temperature.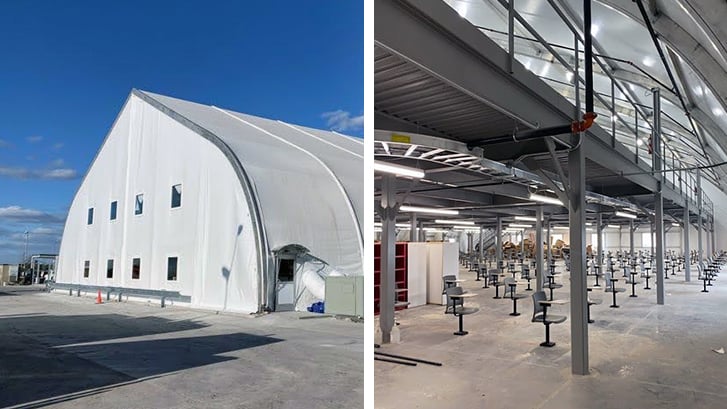 When COVID-19 hit, a food giant was forced to reckon with the new space requirements that the pandemic demanded. Because of their large workforce and limited space, they had to reduce operations by 30 percent until they figured out a way to add enough room to accommodate proper social distancing. To meet space requirements on tight real estate, Sunbelt Rentals got creative by designing a multi-level structure with enough room to allow the client to resume normal operations. The completed structure added at least 36 square feet per employee so they could take lunch and breaks while minimizing the risk of COVID-19 spread.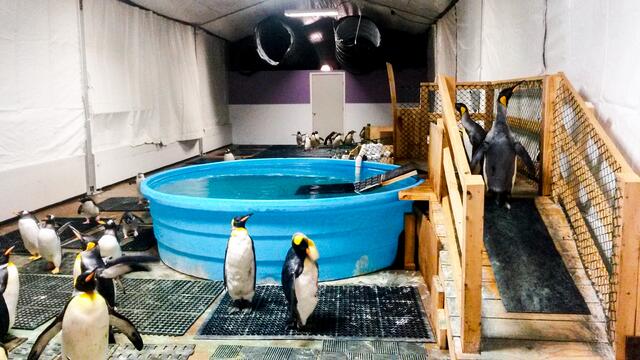 A popular Texas aquarium was starting a four-month renovation project, and they had a problem: where would the penguins go? If they couldn't find a way to add a temporary freezer structure on-site, they would have to ship the penguins to another facility while they finished renovating. So, they turned to Sunbelt Rentals' custom fabric structures. The space would need to stay firmly at 40 degrees or below to keep the penguins healthy and happy. Sunbelt Rentals insulated the entire structure to ensure the penguins would be cool at all times.
Custom clear-span fabric structures offer endless design possibilities, long lifespans, and quick construction. Sunbelt Rentals has more than 95 years of experience, and we can help you discover the best temporary solution for your project. Call today to learn about how custom fabric structures can work for you!
Interested in learning more about

temporary, portable construction shelters and tents

, or want more information about how you can get a custom fabric building for your business?