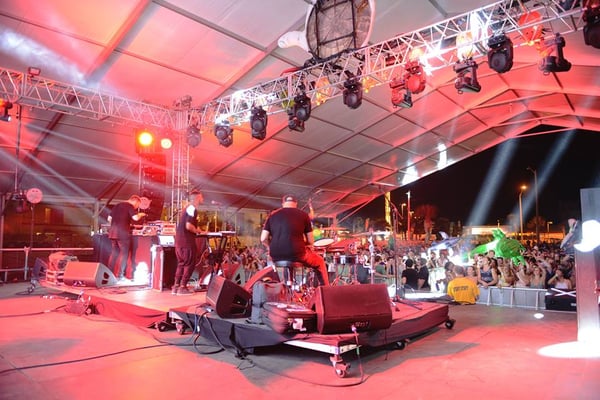 No one can help kick off a party quite like Mahaffey Fabric Structures can.
This year, as the sole tent provider for a one-of-a-kind, 2015 Music Festival, Mahaffey assisted in making this event a memorable one. This festival included some of the world's most popular entertainers with over 75 bands performing during this three-day long event.
Mahaffey Fabric Structures partnered with the festival planner to provide a VIP tent that became the ultra cool place to be. This two leveled clear span tent had the best view in the house and included hot tubs as well as an elevator.
This double decker tent system is modular by design and can be installed in a variety of configurations, shapes, and sizes. The footprint of the upper level could mirror the lower level or a smaller structure can be constructed on the upper level in order to create an outdoor lounge or balcony area. In addition, modules can be eliminated on the ground floor to create open galleries areas.